Journal || Work In Progress || Process
---
New Work Developing & A Week Of New Sewing
4.25.2021
A few weeks back I sourced a few childrens school and leisure books that I intended to use for as new weaving material. After doing some initial quilt-like pastings of different pages, I let them sit for a few days as I developed the urge and content to begin weaving. This past week, the urge came. I began to cut away strips and begin to weave. The BIG idea is to eventually have a considerable amount of these paper tapestries that I can cut and sculpt into three dimensional pinata like objects. As I was counting warps I thought it may be easier to just stick to my traditional method of weaving paper with smaller sized papers and then collage the strips onto the three dimensional outline, similar to draping on a dress form. I still may revisit that if it becomes time consuming but for now I like the aspect of choosing the different pages to be bound together into one piece and then again bound two a different large tapestry of these stories and worksheets.
In conjunction to this new development, I spent my breaks cutting new patterns and constructing new outfits for a summer that doesn't seem to want to get to New York. Using the large 6 yard fabric I made two tops; an outer jacket to wear over shirts, a blazer-like top and matching shorts to go with it. Hoping to take this outfit to a museum outing in early mid May. For now, I'll continue to weave...
---
0100100001100101
0110001101110100
0110111101110010
0010000001000111
0110111101101101
0110010101111010
3.9.2021
A quick video showing the process of my paper weavings. Usually first start with a word of a phrase and then translate that into binary code (text based ASCII or Unicode) to get the base code of (1's and 0's). Once I have the code, I transfer those onto a spreadsheet in relation to the amount of strips im expected to have vertically and horizontally (warp & weft) and repeat the pattern until i'm done with the block. I tone the cells to visualize what the pattern will look like before choosing images for each bit. I like to also make a copy with digits removed. Using this guide I weave each row as I read the row in the spreadsheet. For this particular piece the code that was translated was my name.
You can see a piece made with this pattern here

︎



---
Took a Break, Now I'm Back
3.8.2021
I haven't made an entry in a while as I've used social media to keep a record of what I'm doing. Lately though, I feel as though social media is altering my proces.
As makers, social media has been a great tool to reach greater audiences but at the cost of becoming a labor force for the platform's algorithms.
I have always embraced the internet and the power of social media and I've met a lot of my personal close friends over the years through the interwebz, but with more corporations using social media as a selling tool; I've become bombarded by advertisements in every corner of virtual space, too many to the point of shutting down creatively and emotionally. Now this doesn't mean I'm rejecting social media, It means I'm transforming the way that I use it for my work and my personal life.
I hope to use this space to document and archive my art practice in a way that serves me and my work through an unfiltered lens and space where I have complete ownership. Social media will be a tool that directs to this space where people can see my work and process as a whole one that doesn't work on likes and reblogs.
Here I will post daily works in progress, current readings and events that take place within my practice.
Wish me luck!
Some of this past weeks footnotes.

3d Printed some stands for my synthesizer and also tested out a quick color shift in the print for cool dual tone effect looks cool but can see the line of demarcation from the switch. Not too bad as that can be sanded down.
Also 3d printed a 6 inch statue of Xochipilli but it failed as it was finishing the base. I didn't want to toss it out so I decided to make a little planter for a cutting. What better way to use the base of the statue of the prince of flowers than to hold a little flower.
And over the weekend I was thrifting and scored 6 yards of digitally printed cotton fabric which I think i'm going to make into some clothes for summer. The pattern reminds me of 70's paper marbling.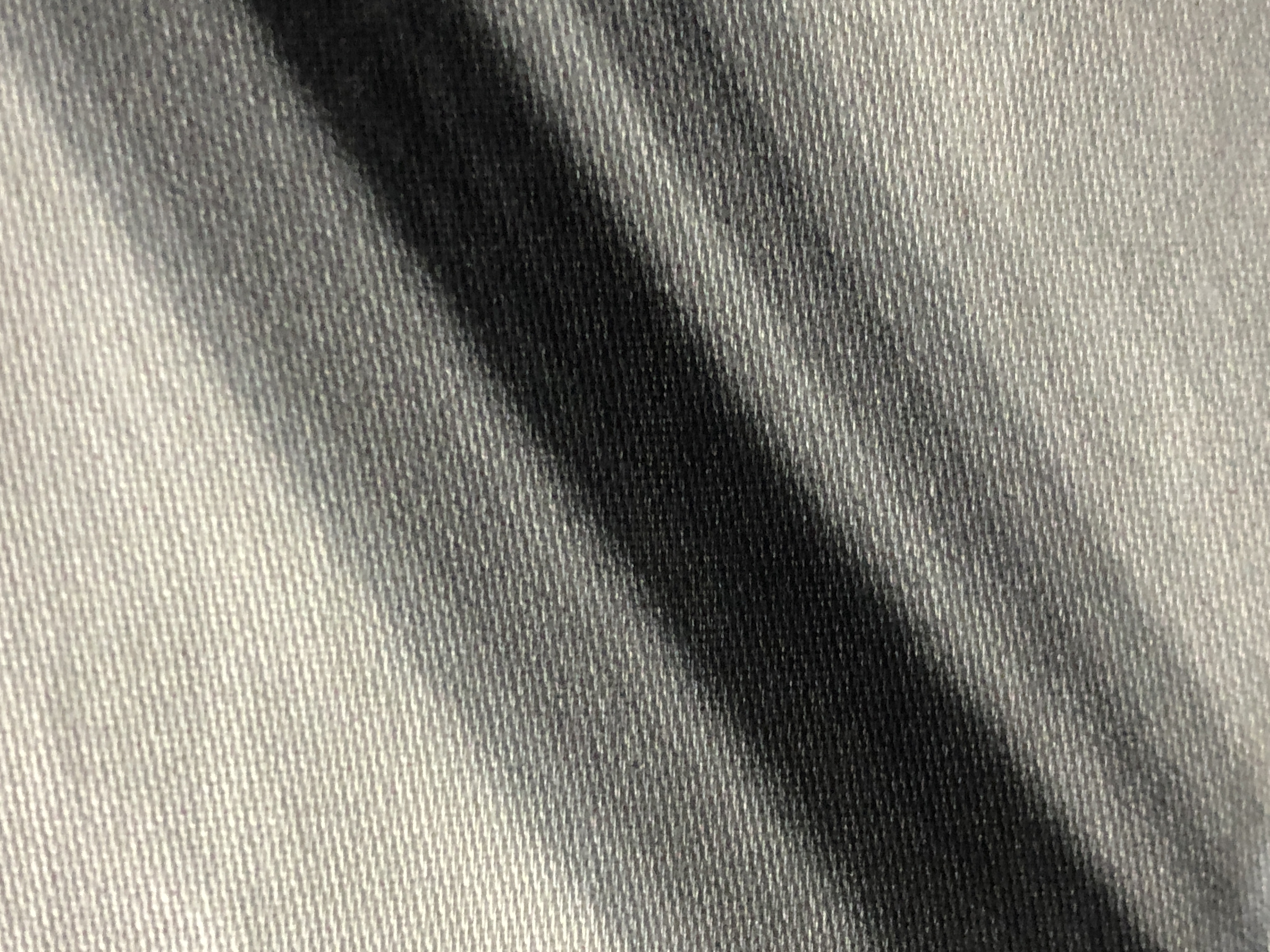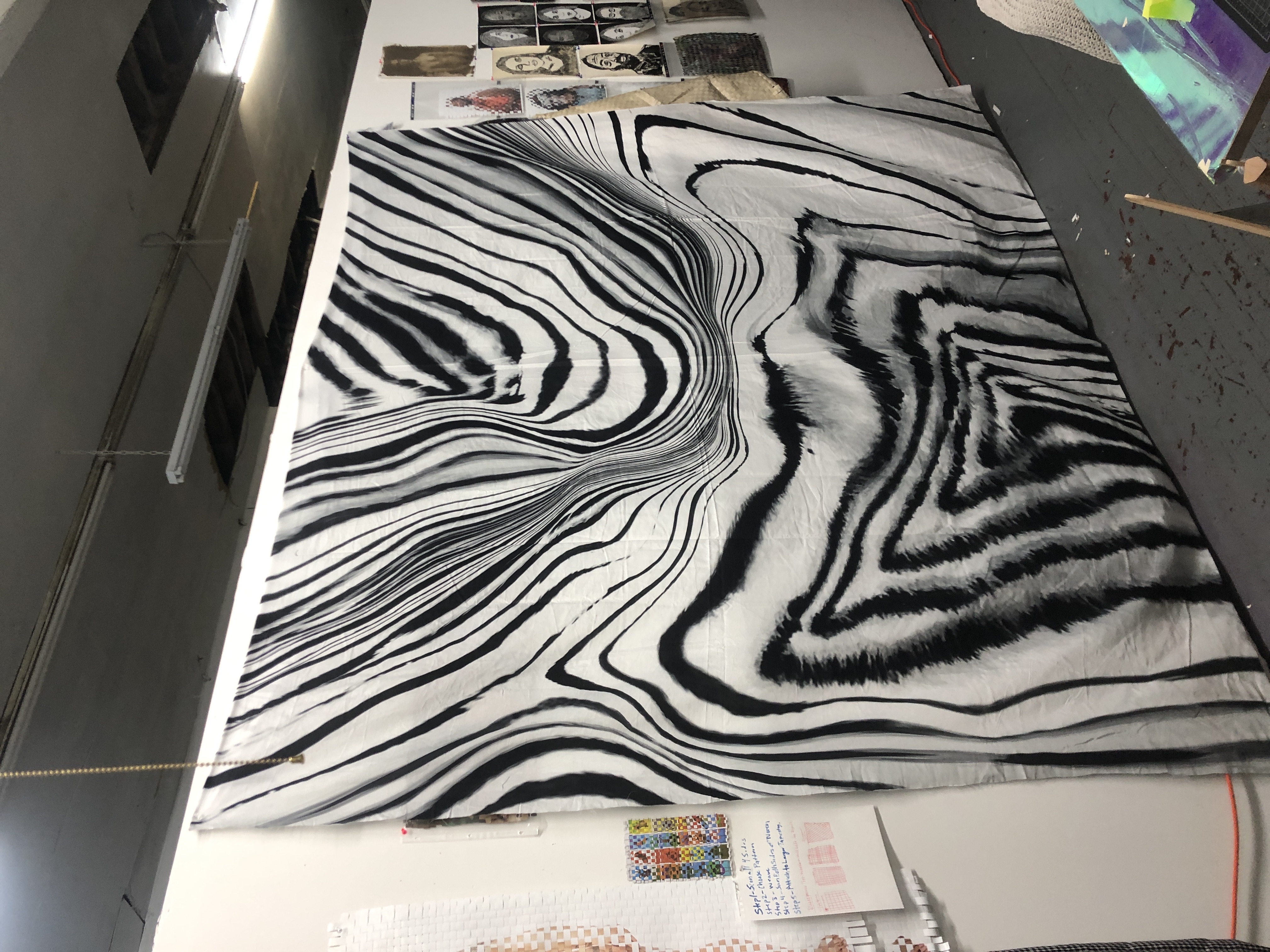 ---
THE TELETHON FUNDRAISER:
Artist Showcase & Art Auction
Hi Everyone!
Excited to share that TheSalonNYC is hosting a Telethon December 20th and will be hosting a collection of art from 50 artists and a few of my woven works will be available for purchase. The Telethon will be screening films, artist videos, comedy skits, experimental media, live performances and poetry readings.Donation based tickets for the event start at $5. I hope you all can join in and support. Click on the image below to view the event details.
CLICK HERE FOR DETAILS
THE TELETHON FUNDRAISER:
Artist Showcase & Art Auction
About the Salon.
The Salon is an artist support group that is fundraising for start up costs to become a cooperative. By attending The Telethon you will help us provide artist support that looks like:
• Material Resources
• Workshops
• The Ability to Pay Artist Facilitators
Ways you can Help:
• Bid and Buy our Auction Artwork you are directly funding the BIPOC artists who donated their work to support us (artists have agreed to provide a percentage of sales).
• Watch Our Showcase (The Telethon) and tip artists whose work you enjoy its a direct way to support performers during Covid.
• Follow & Buy Tickets From The Telethon EventBrite by following us on EventBrite you can keep up to date on future programming.
• Share this Post, Tag us & Follow. Artists need an audience, interact with us! It lets us know if we're doing a good job. We'd love some encouragement <3
Directly support The Salon. PayPal, Venmo, and Eventbrite tickets are in our linktree.
These artists believe in this project and we hope you will too
---
South Lake Tahoe
This past week I was in South Lake Tahoe for a week working with a client and I was just taken back by the beauty of it all.For most of my teenage life, I lived about 80 miles away and rarely visited, usually just in passing,maybe just for the weekend but staying for as long as I did really made me miss life out in the rural parts of California. One thing I could not get on board with was how slow everything is. Slow traffic, slow cell service and everyone's aloof attitude towards life. I think i'm still too much of a city dweller.
I used some of the images I took straight from my iphone through a digital weaving software I came across a few weeks back(more on that later as i'm trying to rebuild the code and make it better). Take a look....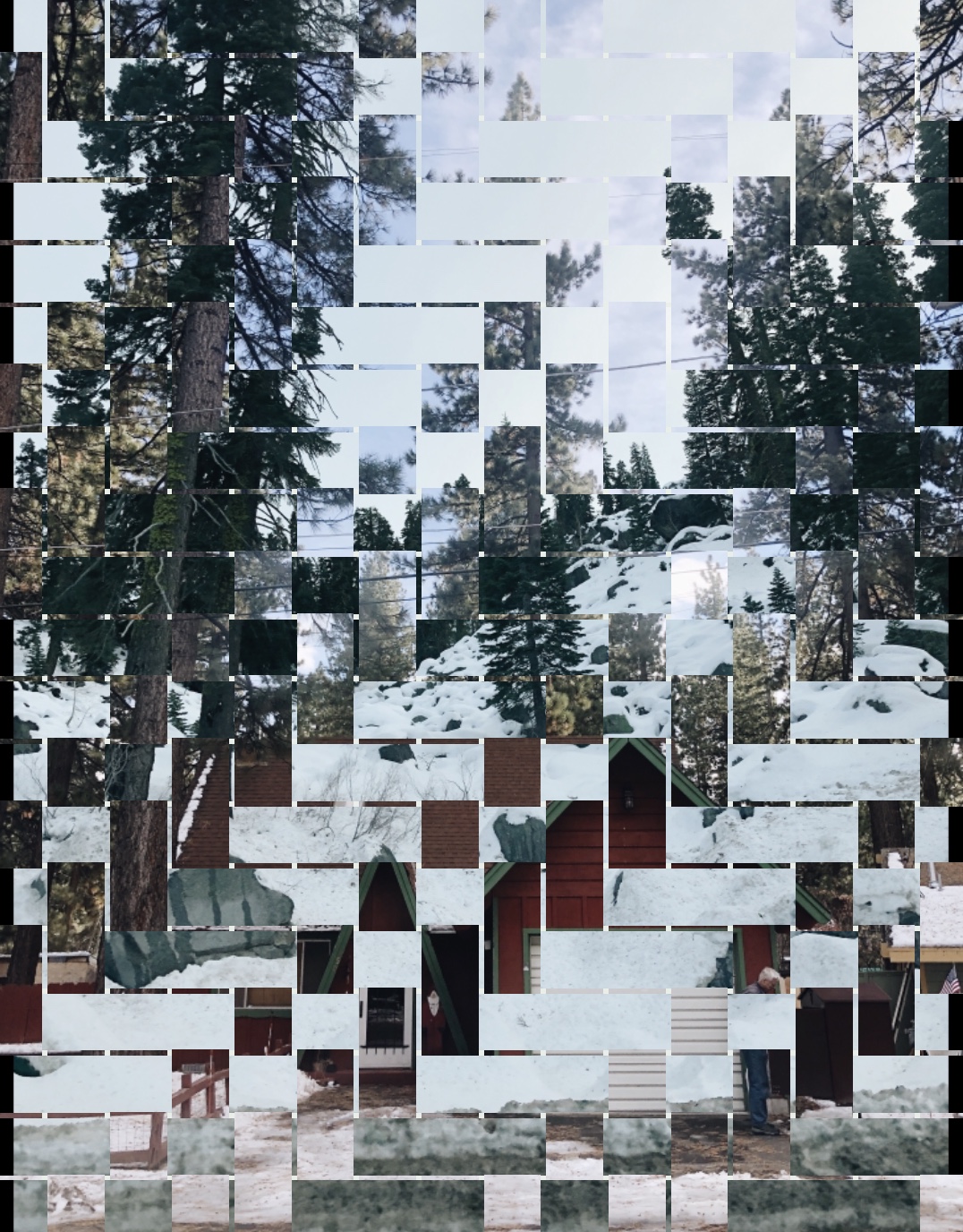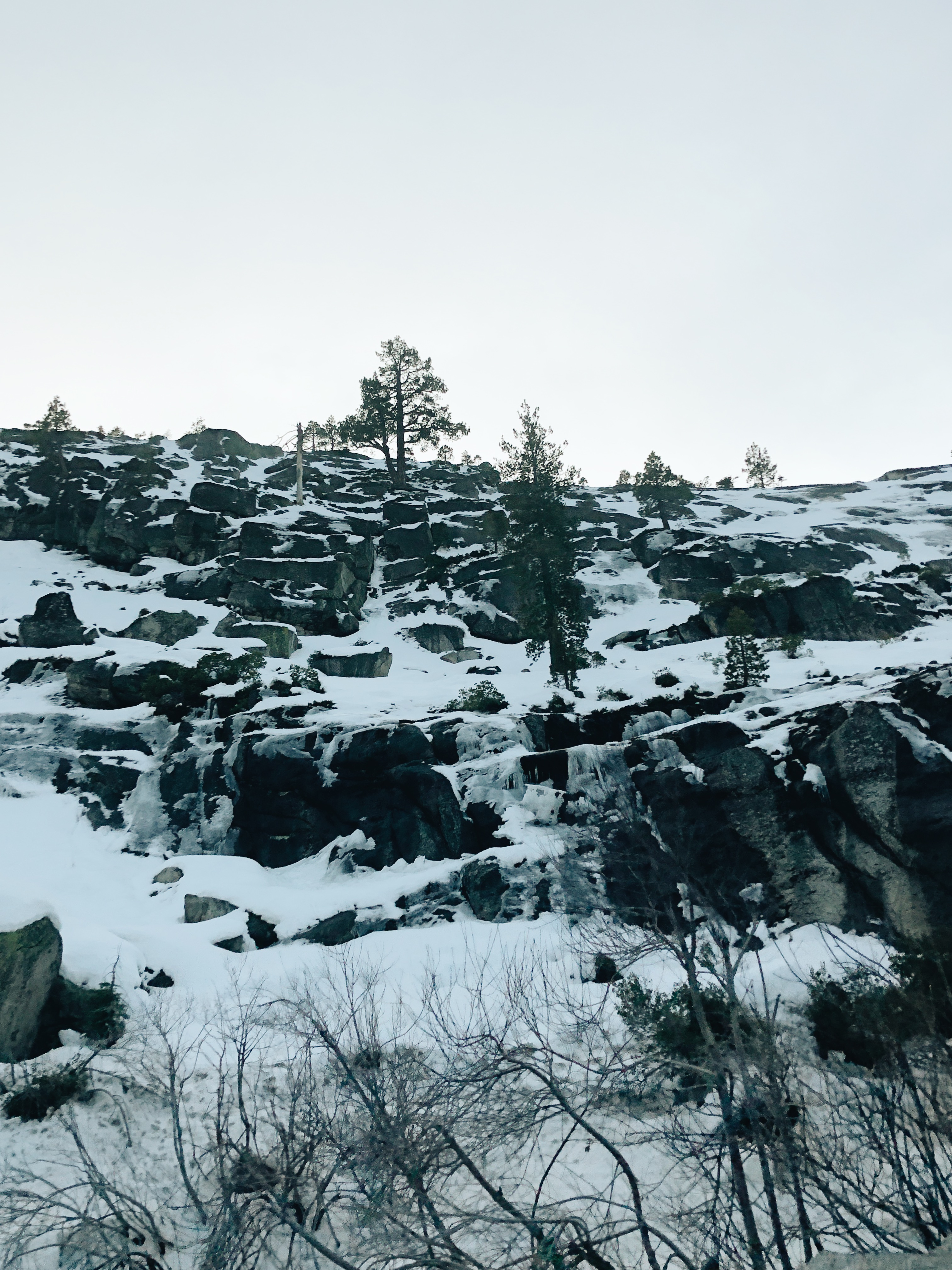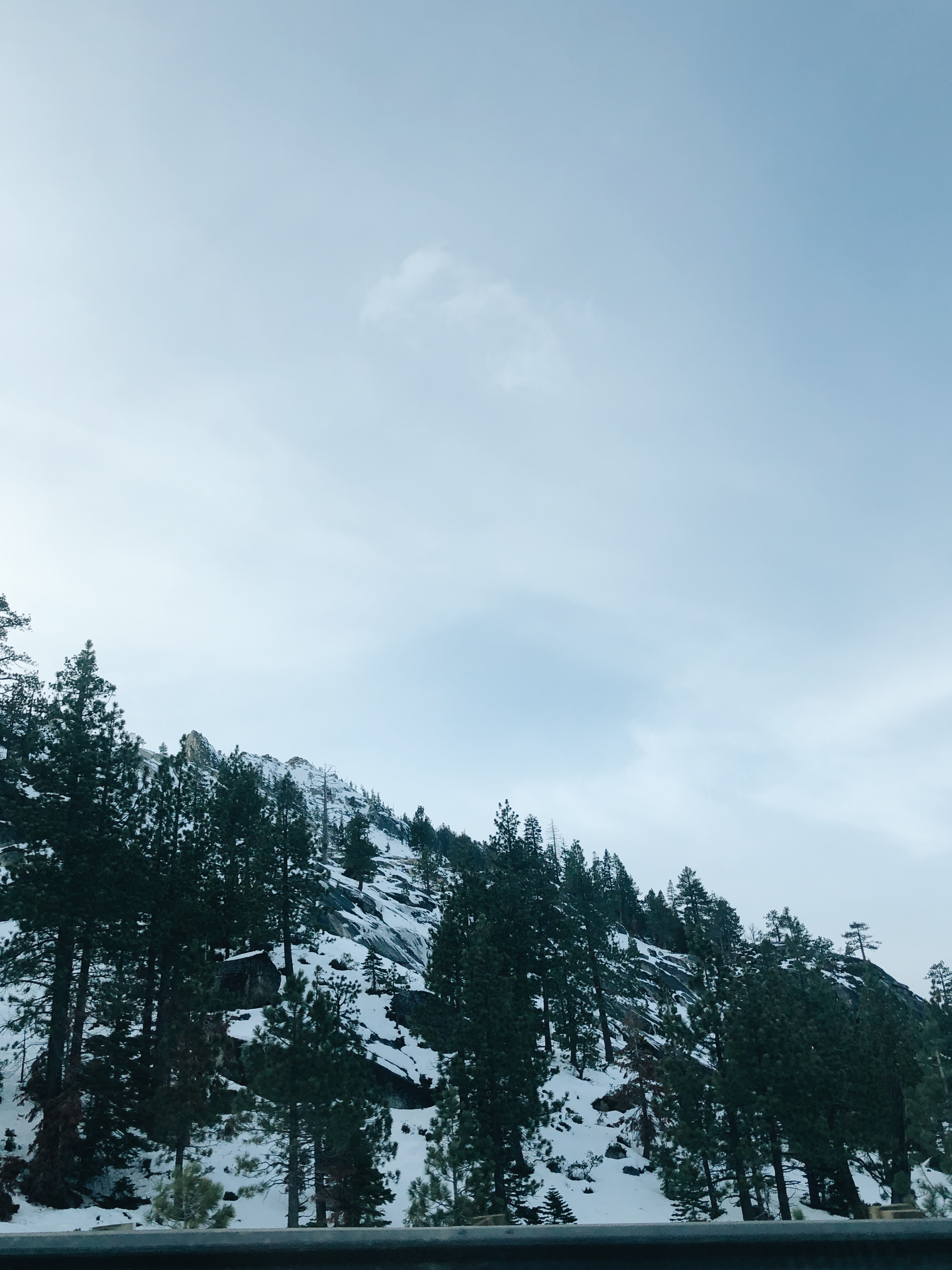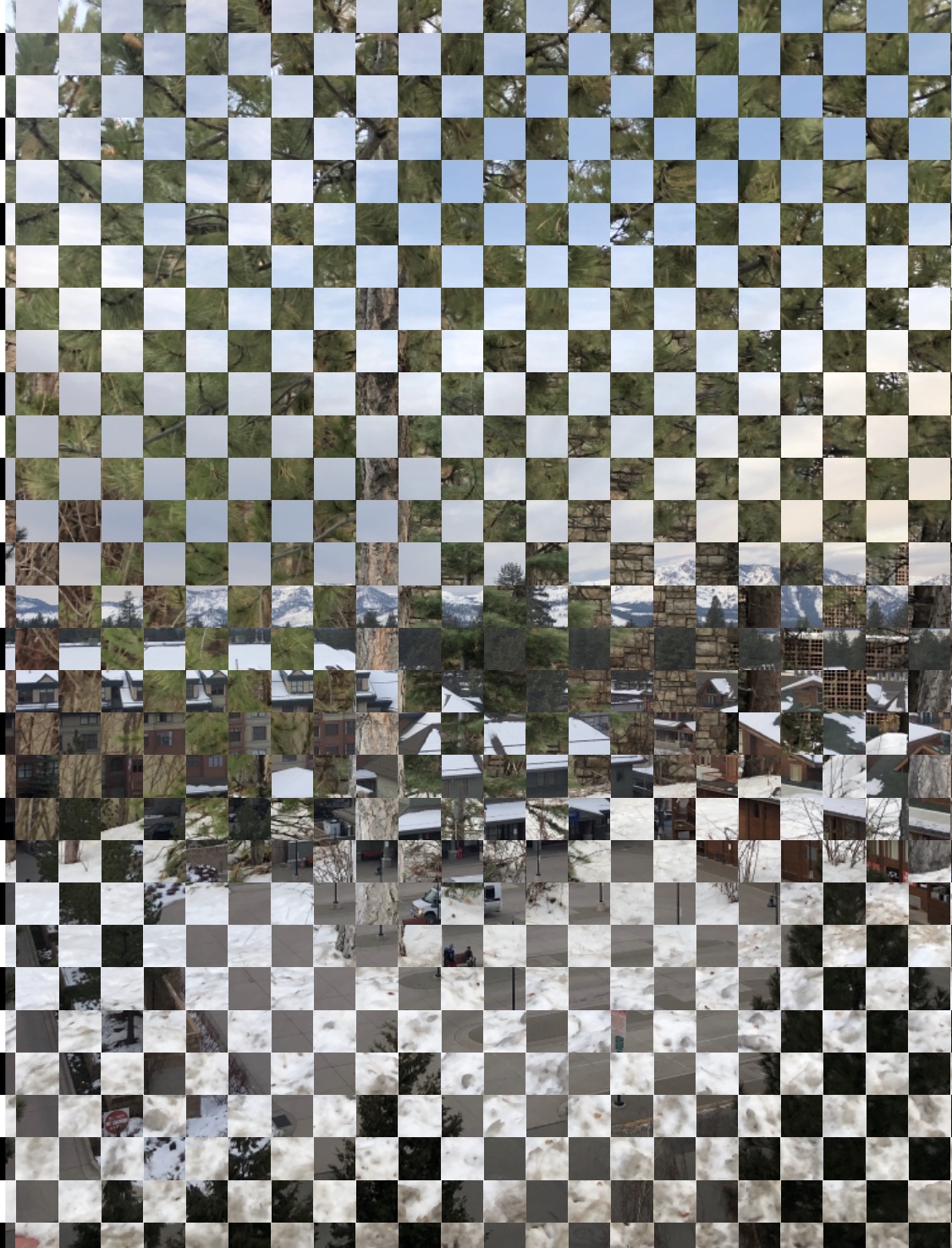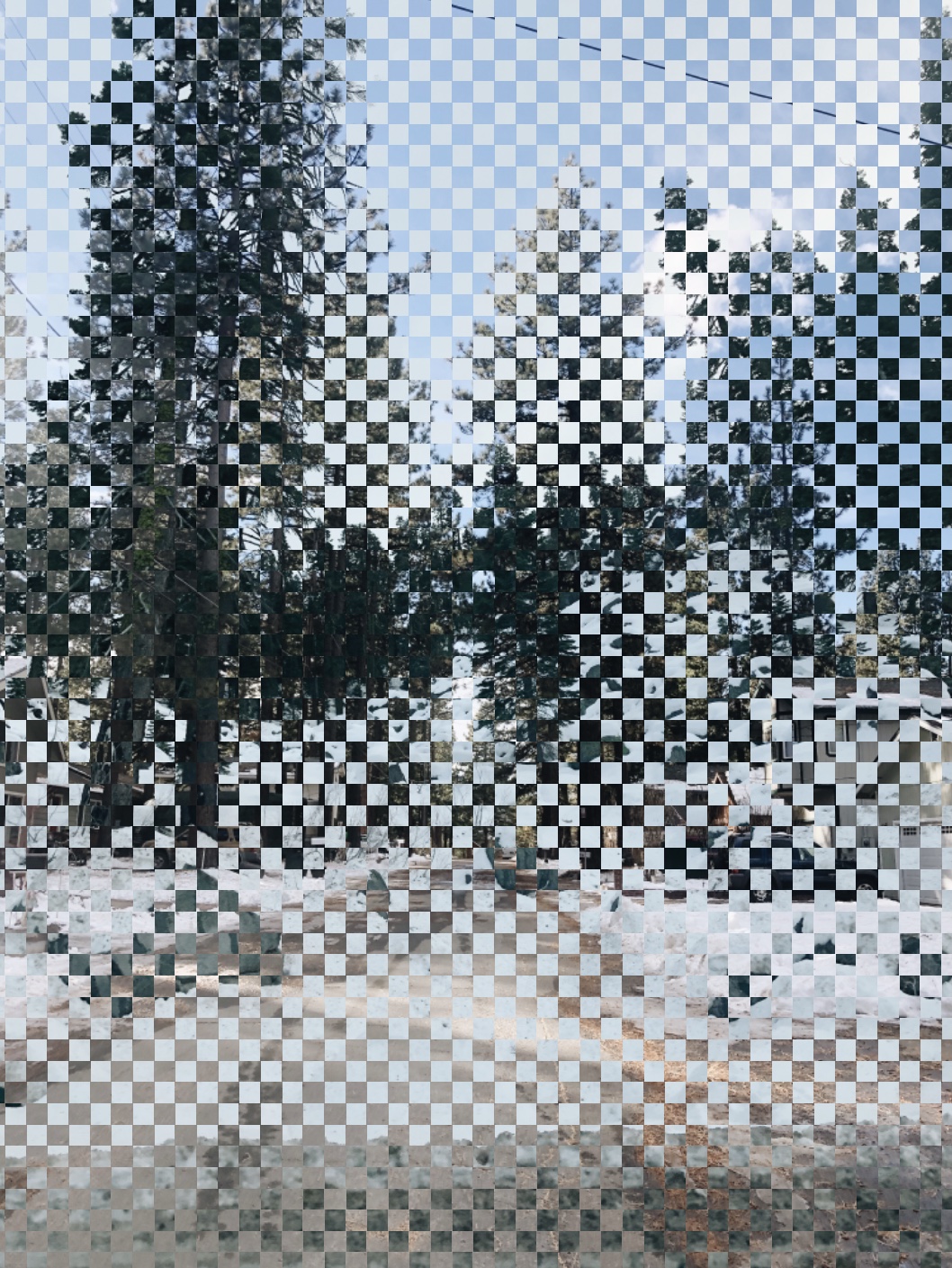 ---
Weaving


I haven't been very proactive making personal work lately, due to the fact that I'm doing more work for my company paid job. I've been traveling a lot too and it's given me a lot to think about in that time. I also just moved into a new home and home studio and i've finally finished setting it all up.
Sitting down and getting back to it is hard, because for a while i've just been exercising my weaving muscles and not really thinking about the meaning behind the subject matter- on a deeper level.
I've been working on a few new pieces, weaving found images from old text books and vintage Honcho magazine pages. I'm interested in this subject matter because of the unspoken underside of gay culture. The desire to need and want, fit,tall,masculine and white partners is destroying the community's ability to progress. I'm also interested in social media platforms censorship of queer content. Unless the content is watered down and palatable for a global "straight" audience, the platform will not push your content to your network. So, these exercises are also being used to push and question the platforms censorship regulations.


---
Cappy
So have been experimenting with this app named
CappyAR
. Cappy, Allows you to create 3D models quickly with the iPhone X OR browse and view them in AR with other compatible devices.
Now my background is in traditional photography and i'm still learning all about photogrammetry and computational photography. I'm interested in the ontology of photography and where photogrammetry fits in the narrative of the photographic image. I know that a camera can capture what we perceive as realistic, which is why I really enjoy scanning objects and either striping the texture maps of the objects i'm scanning or overlaying a mesh onto it. An added bonus that Cappy has is being able to incorporate your scans into augmented reality where you can see the object floating in a real life setting via your camera's image sensor. Im hoping that I can soon build a new operating system that will let me explore photo scanning as my current OS isn't fully capable of modeling and rendering at a high volume rate.
---


Intimate Aphorisims
May 23 ,2018
Pleased to announced that two woven pieces from my
Interwoven
series will be exhibiting in an upcoming group show. Please join me June 1st for the opening reception.
INTIMATE APHORISMS: An Anthology of Queer Latinx Narratives. "Intimate Aphorisms" presents a journey into the lives of 15 artists and their uninhibited and instinctive expressions of individuality. The exhibition displays an intimate relationship between the artists and their subjects that ranges from identity, family, desire, displacement, faith, and body image. The artists execute their personal work with a distinctive and palpable approach by re-interpreting imagery and symbolisms drawn from (but not limited to) religious iconography, quilting techniques, self-portraiture, and poetry. "Personal Aphorisms" showcases artists' innate desire to reflect their own truth, on their own terms.Exhibition info: MCCLA Main Gallery second floor
Exhibit dates: June 1, 2018- June 30, 2018 Opening reception June 1, 2018. 6:30pm-9pm $5 admission fee
---
A New Moon
At 28 years old, I never really thought about the what my life would look like at this point. I had goals and ideas about what I wanted to achieve but never had a finite picture. At 28, i'm living in San Francisco, working both for at a 3d scanning photo studio and also attempting to build a career out of my art practice.A little bit about me:
I was born in Los Angeles California, in the Echo Park district to Mexican born parents. I was the first born to very young parents who really were not ready for me to be apart of their lives. To make due, my father made partners with his brother and together they started a clothing production manufacturing business. They specialized in RTW outerwear for department stores like montgomery wards,sears and several others. I grew up running around the factory as the sewing machines roared all day. An assembly line of workers each specializing in one part of a single garment. This had a huge impact on me and my current interest. Manufacturing was a family affair. My father and his brother had their factory, My godparents who resided in oakland also owned their own specializing in hotel amenities such as bathrobes and towels and my aunt also produced RTW. Textiles became very interesting to me. Each different factory containing different fabrics with distinct textures and prints, all ending up in our home at some point in time.
Years went my and our family grew, 3 more siblings came and unfortunately with the shift in manufacturing and outsourcing to cheaper countries my family's business was closed. At about 10 years old my godmother gave me a camera during a weekend visit. It was a green, Kodak Advantix with my first roll of 35mm film. I shot the whole roll during that weekend at their place in Oakland. That was the first time I experienced taking pictures and where I believe my love of photography began. When we came back home, I wanted to continue taking pictures and I found the family polaroid camera could do that without having to wait for my film to be developed. I found myself demanding I take the family pictures and never let anyone else use it really. I still own that camera.
In 2002 my family relocated me and my 3 siblings the city of Riverbank,a rural part of central california. There I was, an angsty teen who didn't really understand why we made the move from the big city of angels to the city of no action. I suppressed a lot of my emotions and interest then because I didn't feel like myself anymore but does anyone at that age? Some years passed, I grew into my new environment, Came Out to my friends in High School, Came out to my parents, graduated High School and ventured off on my own. I called a few places home to finally settle in San Francisco to pursue a college education and where i've been residing for almost a decade.
I've begun this journal to try and attempt to bring my analog documentation process into virtual space. Journaling is where my work begins as a sketch or series of coded words and phrases. Once these ideas are put together in one place, I can begin to hone in on a topic,research it, source ideas and materials to create. In short that's how I work
I also want to create a better structure around all of the things that involve my creative and interdisciplinary practice. My work mainly deals with identity and the various materials I choose to work with all help me convey those thoughts. I'm an admire of history and I see this a a way to preserve my ideas and feelings in real time. Will anyone care? Who knows but i'm willing to put myself out here in hopes that someone will feel the same way and help them on their own path.

---