Journal ︎ WIP ︎ Process
The Voice of Many, The Voice of One: Collective Actions for Resistance and Mutual Aid
1.19.2023
Curators: Haiba Hamilton and Natalia Nakazawa
Artists & Collectives: YVETTE MOLINA , CAROLINE GARCIA, DANAE HOWARD, DENNIS REDMOO, MAKEBA RAINEY, YANNI YOUNG, AnAkA, RHONDA L. HAYNES, ARIEL MERCADO , NAOMI MOMOH, YON MI KIM, MELIKA DAVE, HECTOR GOMEZ, DOUGLASS HENRY, ANDINA OSORIO, CHRYSALIS KALI, #DayonesArt, THE SALON
Dates: January 15 - February 26, 2023
Opening Reception: Soft Opening: 1 - 5pm, Sunday, January 15, 2023 | Public Opening: 6 - 8pm, Thursday, January 19, 202
Gallery: LES Gallery at The Clemente Soto Vélez Cultural Center
The Clemente and The Flux Factory Rhizome Project
present visionary work from a range of artists working in and through collective action, creating solidarity networks that facilitate different ways of being with one another. We asked the artists to respond to the following set of questions:
How, as a collective, do you center the work of building and sustaining communities? In what ways does your collective support others to surThrive? How have you activated creativity in your world? Who are the people of your collective and community?
The Flux Factory Rhizome Project is a commitment to give intentional space to Black voices, and provide a platform for Black narratives by offering the support needed to help these narratives thrive and evolve. The Rhizome Project is an evolving entity. As it grows, we will add programs focused on professional development and other forms of support. We commit to listening to the leadership of Black artists with an ongoing commitment both economically and through action. Many roots support the plant.
This exhibition will include works from collectives: The Salon / DayonesArt Collective / and The Chrysalis Kali Collective, including artists:
ARTIST BIOS:
Caroline Garcia (Sydney, Australia) is a Brooklyn based, interdisciplinary artist that works across performance, video, and installation through a hybridized aesthetic of cross-cultural movement, embodied research, and new media. Her most recent body of work draws from Indigenous Filipino practices of headhunting and martial arts, all as a way of processing grief - a grief from matriarchal loss - as an individual and in the postcolonial Filipinx diaspora. Flirting with transgressions, Caroline invites a critical engagement with violence for non-hegemonic bodies.
https://carolinegarcia.com.au/
Yvette Molina is a Mexican-American artist focused on the relationship between justice and caring. Her work incorporates processional banners, ritual, storytelling, costumes, action figures, collage, and painting. Current projects include New Pantheon, a series of reimagined gods born to confront the world's challenges, and Big Bang Votive, a communal storytelling project where participants are invited to share a personal story of love or delight. Yvette memorializes each story with a painted symbol on a starry backdrop to create an expanding constellation of our collective joy and love.
https://www.yvettemolina.com/
Ariel Mercado is a concept based artist, independent arts educator, founder and lead programmer for The Salon.
arielmercado.art
Melika Davé is a multimedia artist and organizer working in the realms of audio, poetry, painting and design.
offeringrain.com
Hector Gomez is an interdisciplinary artist working with photography, photogrammetry, binary code and weaving.
Hectorgomez.net
Naomi Momoh is a Fiber artist working in sculpture, textile and furniture.
Douglass Henry is an interdisciplinary artist working in dance, sculpture, and animation.
douglasshenry.com/
Yon Mi Kim is an artist who works with photography, sculpture, poetry, and installation to explore ideas around domesticity, family, memory, and trauma.
yonmikim.com
Andina Marie Osorio is a photography based artist who uses her practice to examine family lineage and lived experiences as a Nuyorican to investigate the duality inherent within matriarchy and its relationship to domestic space.
andinamarie.com
Dennis RedMoon Darkeem is inspired to create artwork based on the familiar objects he views through his daily travels. He discovers elements in existing architecture and among everyday items found within the home. Darkeem ultimately set out to express a meaningful story about events in his life and the lives of people in the communities where he lives and works. Darkeem utilizes multiple mediums in his work. This creates a rich viewer experience as the eye uncovers the multiple layers. Dennis was the 2020 Black Utopian Fellow.
https://www.dennisredmoondarkeem.com/
Yanni Young is a Black, queer, multi-disciplinary artist born and raised in Harlem, NYC. For two years Yanni had a podcast called "Soul Rebel Podcast" centering Black artists, healers, and grassroots organizers, allowing them to speak on their work and their life journey that led to where they are in the present. Yanni is the 2022- 2023 Black Utopian Fellow.
Originally from Harlem, New York, Makeba is a self-taught artist best known for her digital collage portraits of contemporary and historical Black icons. Makeba an internationally-exhibited artist, a 2017 Create Change Fellow with the Laundromat Project, a 2018 member of Vox Populi gallery in Philadelphia, a 2018 CFEVA Fellow, a 2018 Season III NARS resident Artist, and an Absolut Art artist. Makeba is also the Co-Founder for #DayonesArt
COLLECTIVE DESCRIPTIONS
:
The Salon was founded in 2019 as a crit group for working class artists of color using an originally developed crit model. Its function has been to provide nuanced feedback (from peers) in order to combat implicit bias within criticism in institutional spaces and its resulting effect on cultural production. Through their "salon style" critiques participants practice the politics of seeing/experiencing in order to support their peers in becoming confident and autonomous cultural engineers.
Since its founding The Salon has experimented with various forms of organization and programming in order to support the practice of its participants. Currently The Salon is an artist cooperative with six(6) core members developing programs that are utilized by their respective networks and the public.
TheSalonNYC.org
The Chrysalis Kali Collective is a group for Filipina/x women (and non-binary folk) to explore Filipino Martial Arts (Kali) as an empowering mind/body/spirit practice. In our group, we delve into how historical trauma impacts our physical, mental, emotional, and spiritual health from a global perspective down to the cellular level. We unpack what it means to "decolonize," but we don't stay stuck here. We bear witness to our struggles, but we also celebrate our resilience. We question dominant paradigms and let go of what isn't working for us any more. We deeply listen to our bodies as sacred guides to help us navigate life. We make space for emerging potential.
https://www.chrysaliskali.com/
The sole purpose of #DayOnesArt is to promote and support independent artists coming out of urban meccas. Through collaboration we generate a bridge to further growth within our shared communities. We are a collective of working Artists and Cultural Consultants - here as an amenity. We are project developers who serve Artists and Creative leaders with intention building - establishing cultural equity and resilience within Institutions and Corporate entities. We began with pop-ups and now have created outreach in the form of our fellowship
"BUF"
.
http://www.dayonesart.com/

ORGANIZATION DESCRIPTIONS:

The Clemente Soto Vélez Cultural & Educational Center Inc. is a Puerto Rican/Latinx multi-arts cultural institution that has demonstrated a broad-minded cultural vision and inclusive philosophy rooted in NYC's Lower East Side/Loisaida. While focused on the cultivation, presentation, and preservation of Puerto Rican and Latinx culture, we are equally committed to a multi-ethnic / international latitude, determined to operate in a polyphonic manner that provides affordable working space and venues to artists, small arts organizations, emergent and independent community producers that reflect the cultural diversity of the LES and our City.
The Flux Factory Rhizome Project is a commitment to give intentional space to Black voices, and provide a platform for Black narratives by offering the support needed to help these narratives thrive and evolve. The Rhizome Project is an evolving entity. As it grows, we will add programs focused on professional development and other forms of support. We commit to listening to the leadership of Black artists with an ongoing commitment both economically and through action. Many roots support the plant.
---
FST Studio Project Fund
11.20.2022
I want to thank FST Studio Project Fund for awarding me with funds to keep my studio running for 2023. I am eternally grateful for those who saw something in the work I presented. I'm excited to make new work in 2023. I've been going through many changes since June of this year and I hope that the inner work I've put in can finally see fruits on paper. Congrats to all the artists that we're also awarded.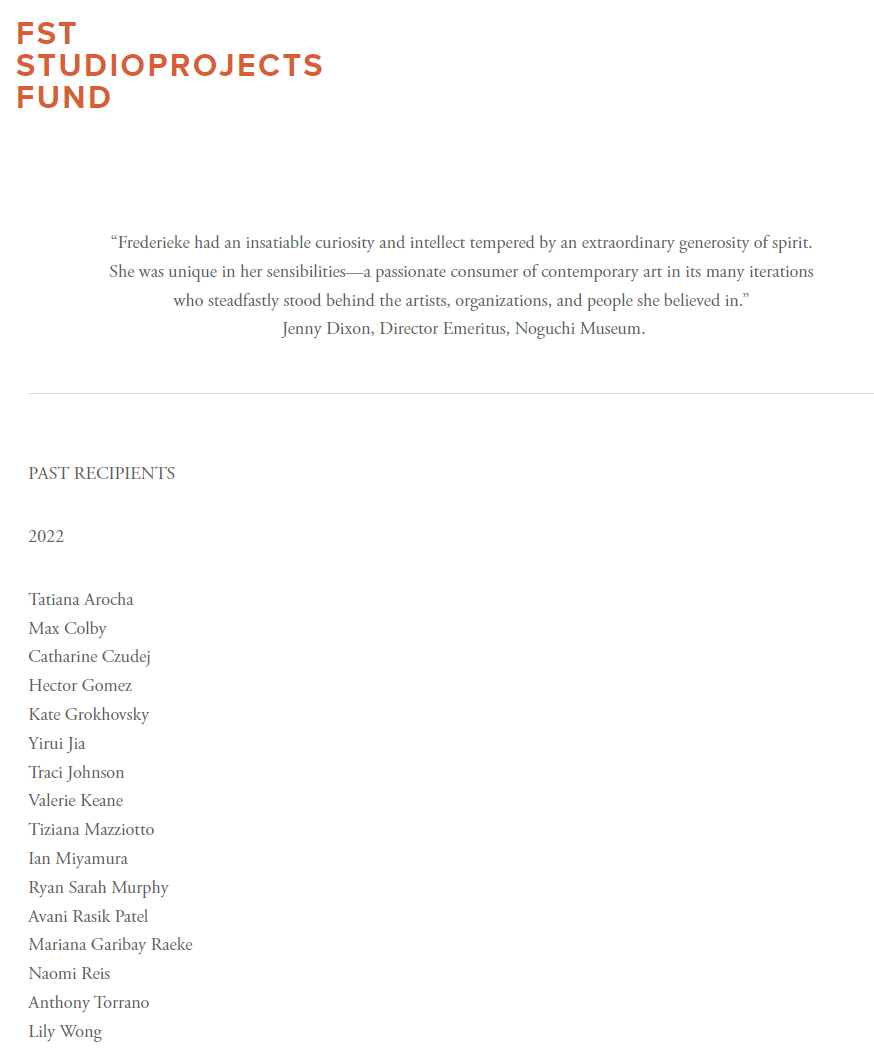 ---
Summer 2022
Recap:

Two Group Shows that opened on the same day
Went back to work full time
Spent all August in Los Angeles
Healed my inner child
Got Vaccinated... again ... twice
Block party in Echo Park
Made a new friend
Signed multiple NDA's
3d Scanned Celeberties
Stoned 24/7
Collaborated on a 3d scanner rig design
Had a Birthday
Got a new camera
Shot 3 rolls of 35mm film
The End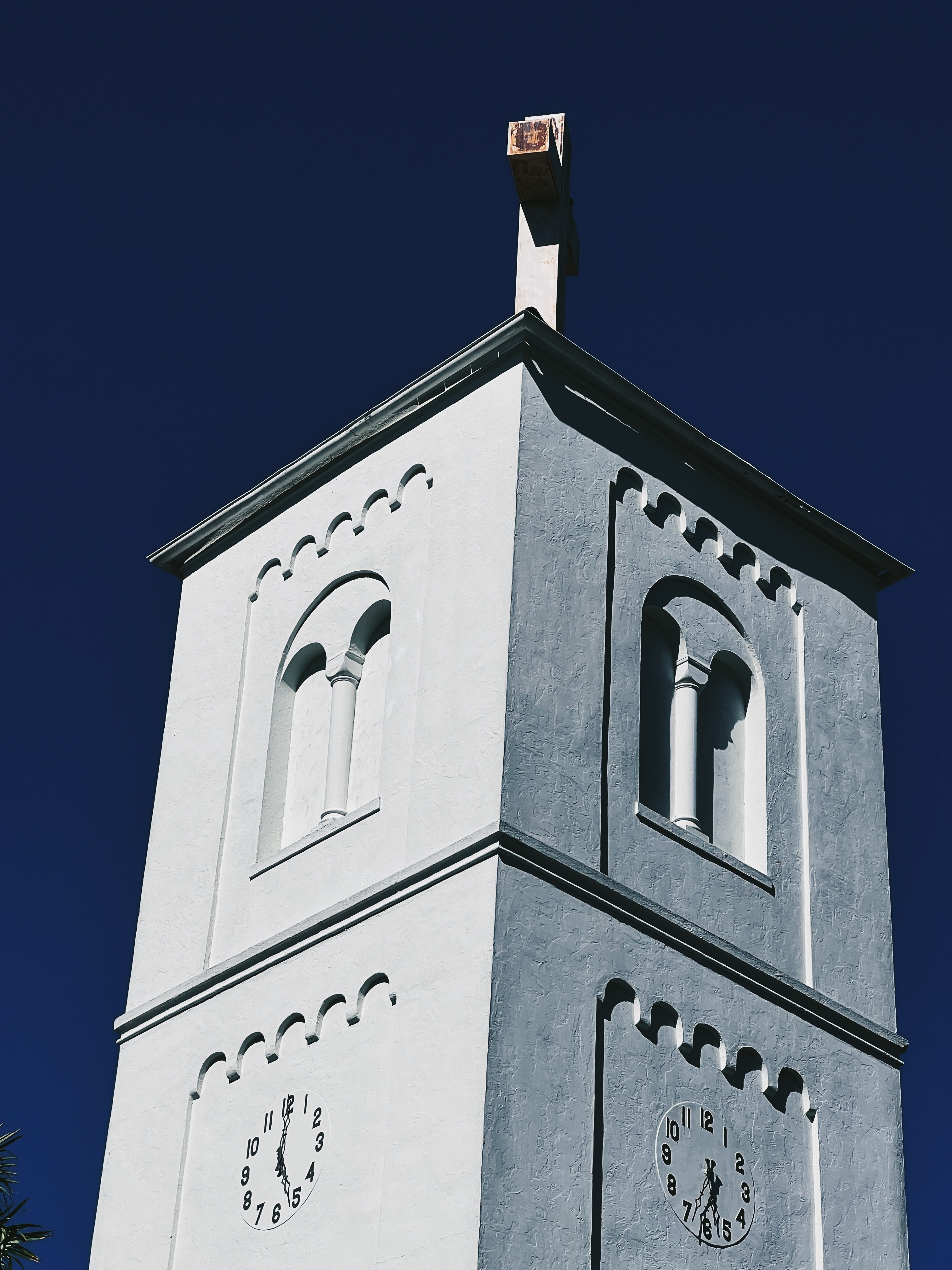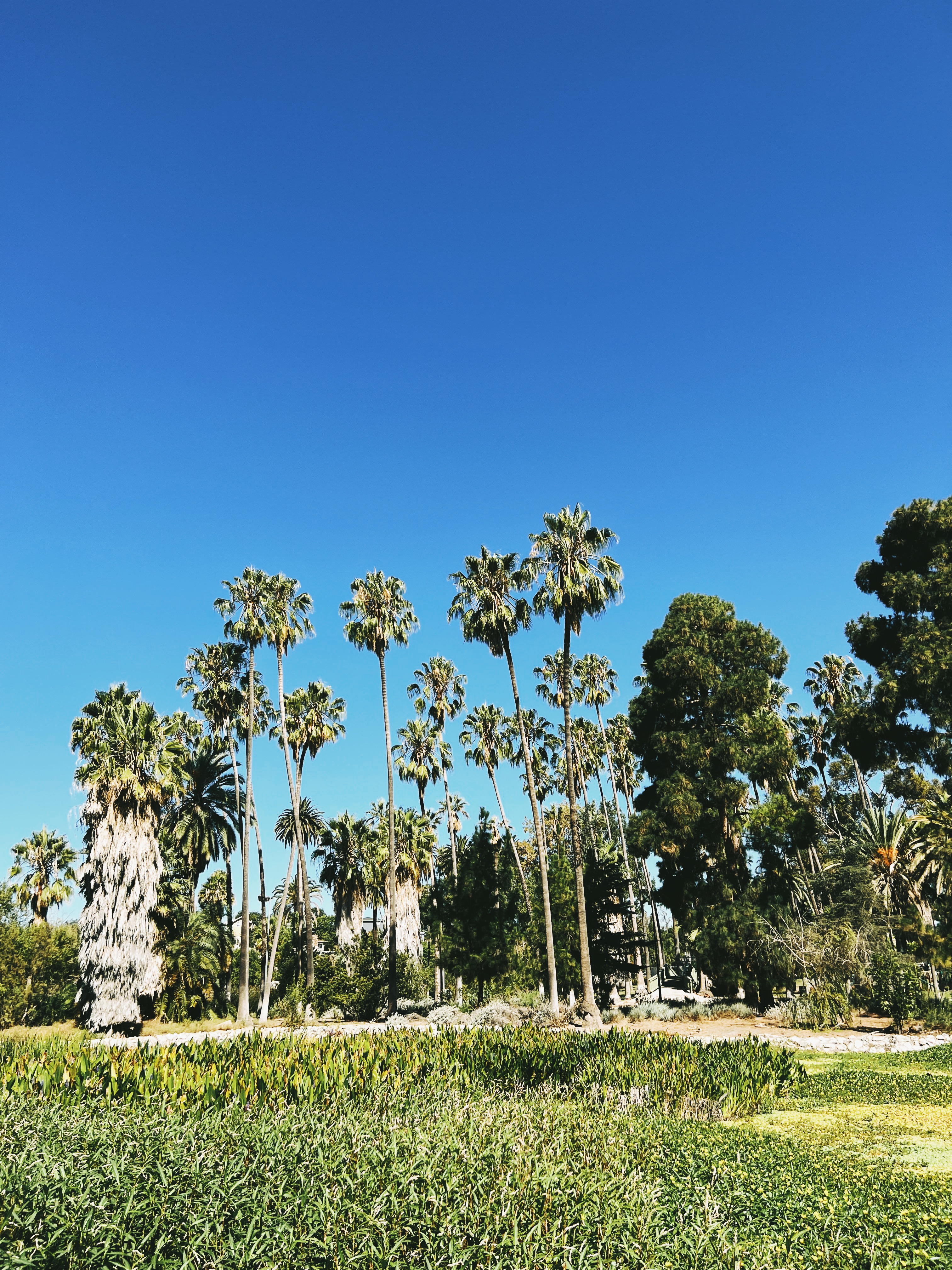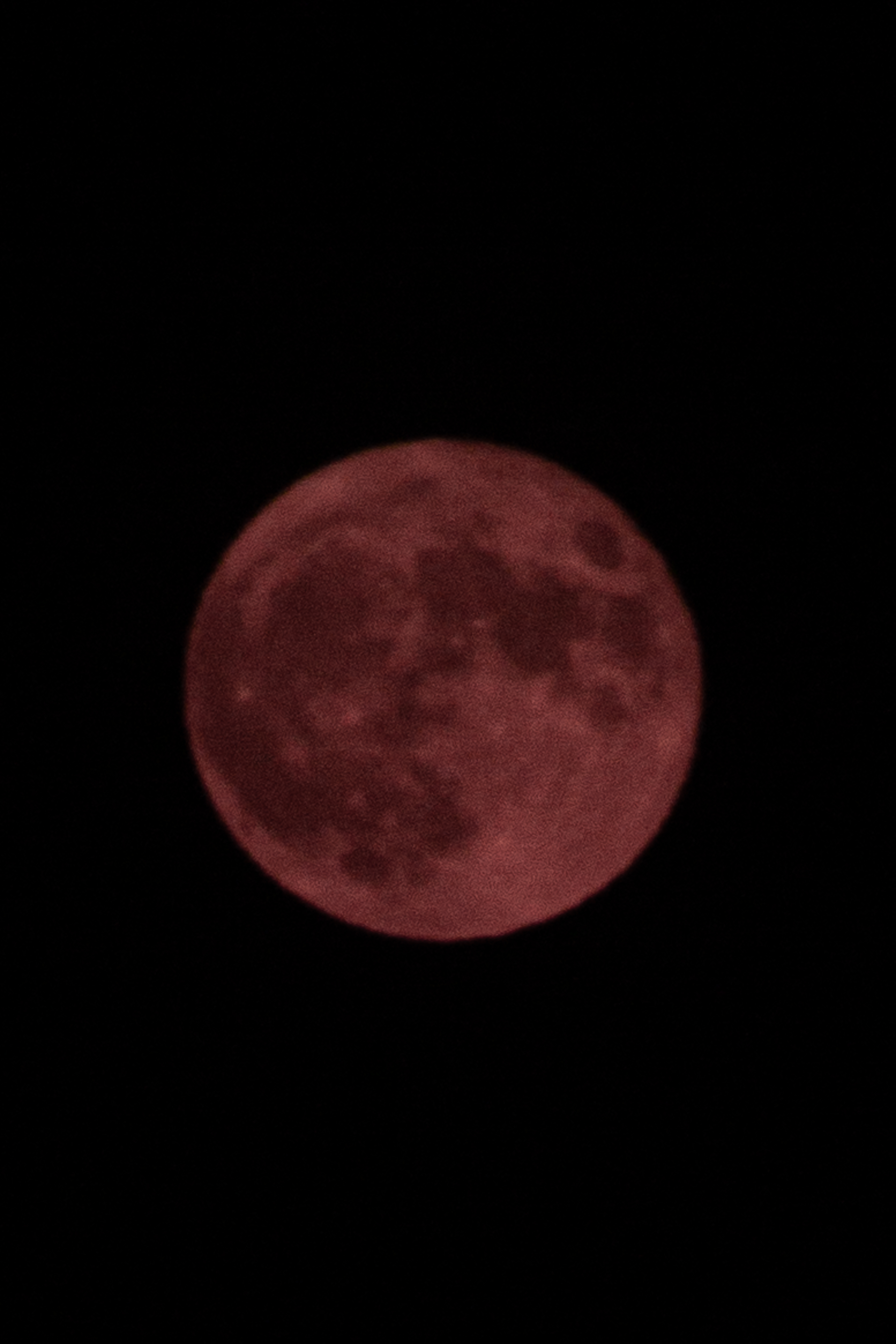 Open Studio
5.15.2022

Had the pleasure of being a part of my current space's open studio day with a few other artists in the community.
All in all a very great day. Hope I'm able to open up in a couple months once I get a few things worked through.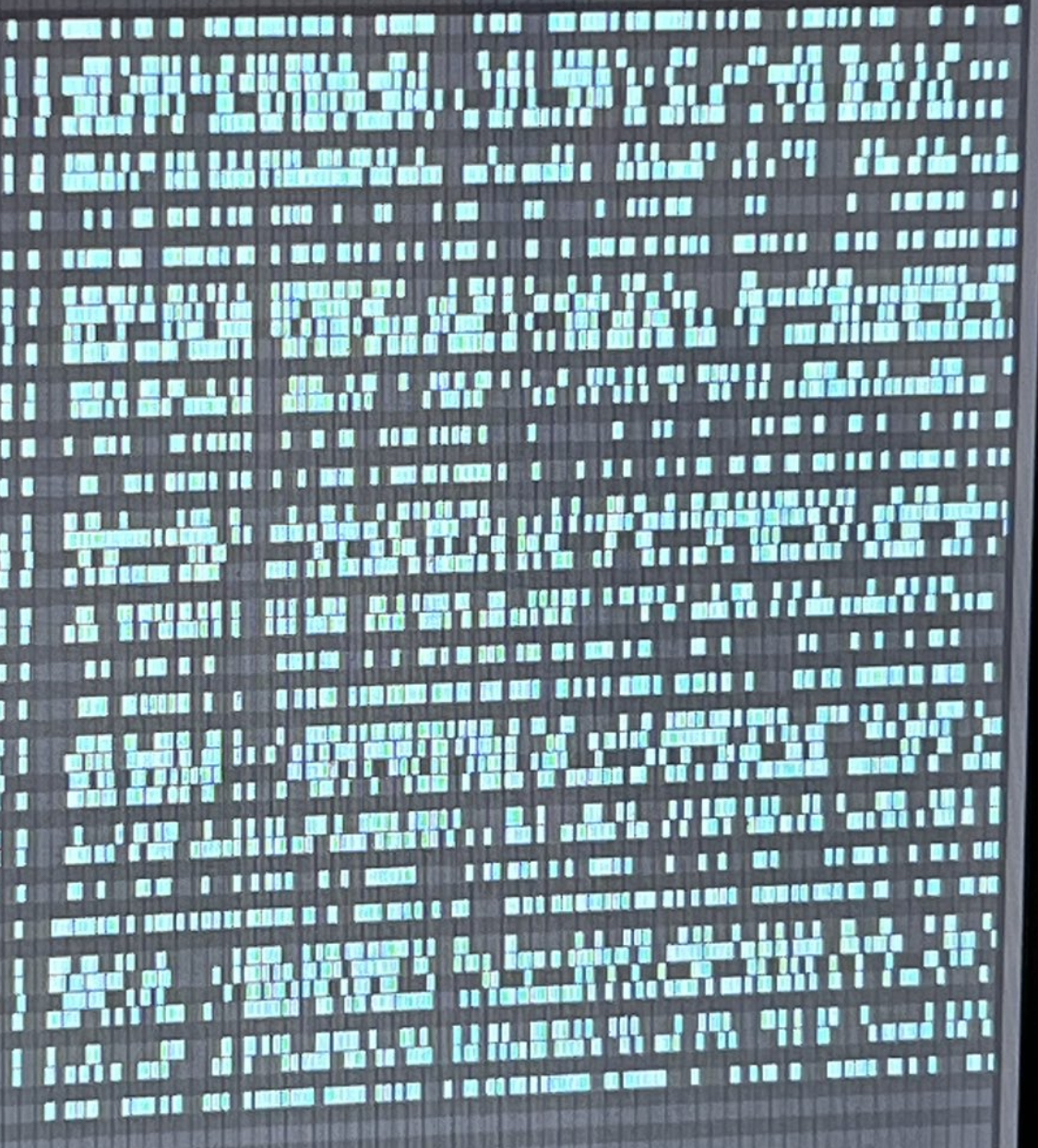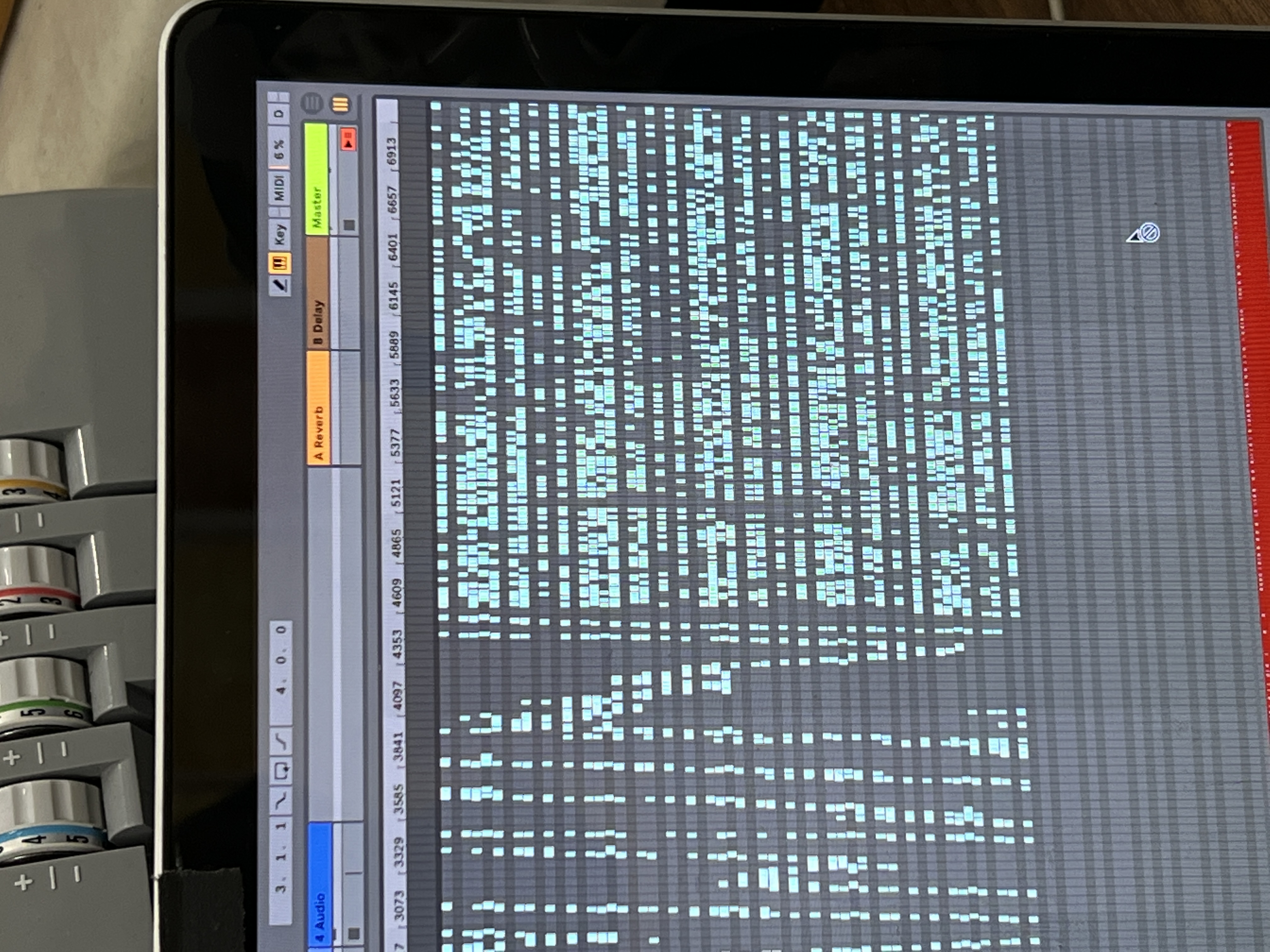 ---
Santa Fe
2.25.2022
Took a very brief trip to Santa Fe last week and I'm very glad I did. While it was still very cold there it warmed up the last few days I was there.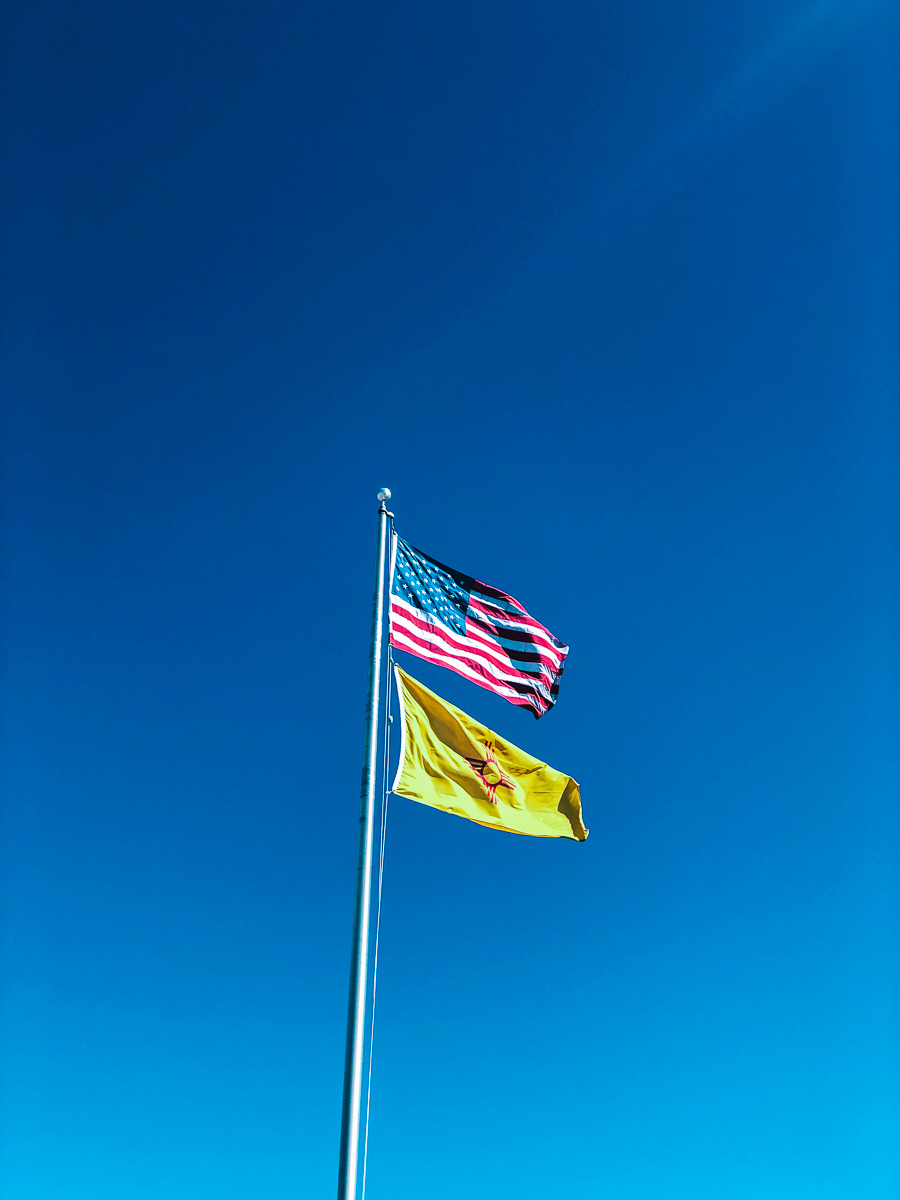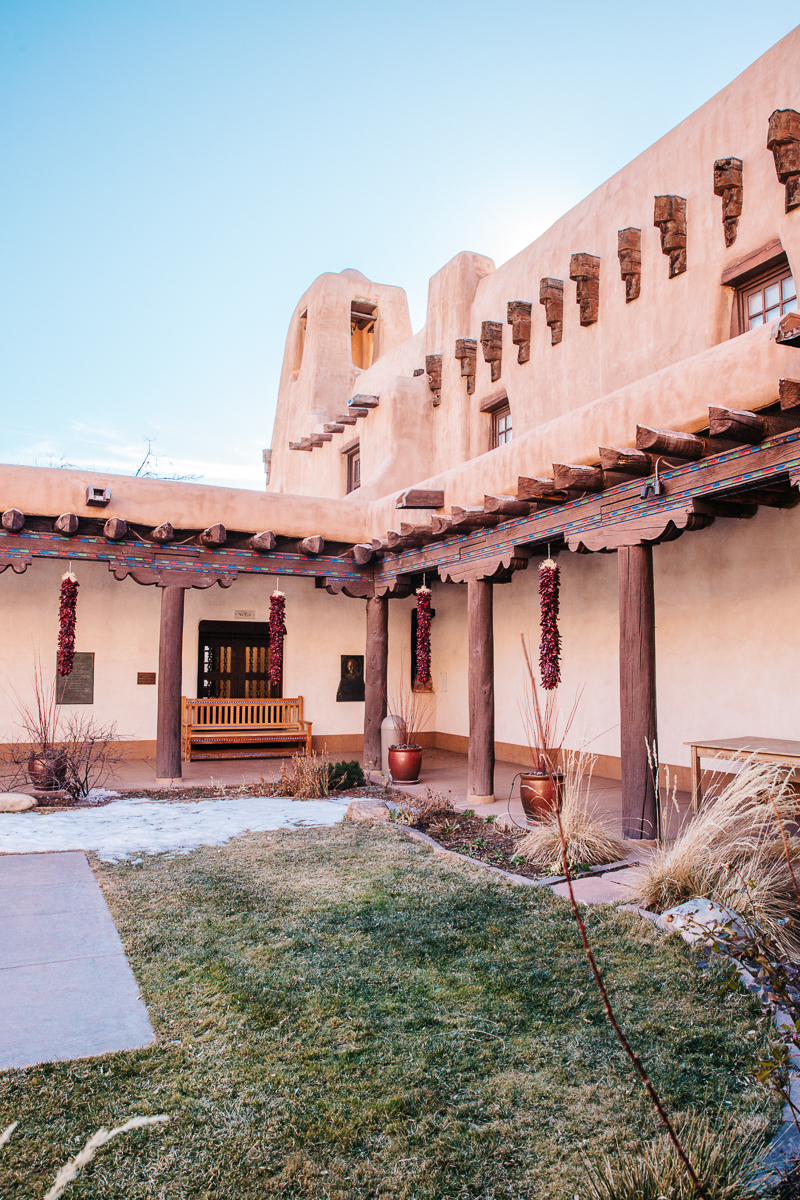 ---
New Year New Material
1.1.2022
Auto Erotica SF has been my personal go to place to purchase vintage smut for new work and pleasure. This haul I did was super quick as it was right before I had to catch a flight back to NY. I had maybe like 25 minutes to rummage through the crates and stuck with the usual makers,
HONCHO, MANDATE AND INCHES
. All but one of the magazines are from the late 70's and 80's and the one from 1993. Hope to get them all scanned and cataloged by mid month and start crafting new pieces by the end of January.
---
Florida
12.18.2021
The pandemic to me has been a borrowed vacation and I'm slowly coming up on the need to get back to work. This short trip carries the full weight of my sorrow and trauma from employers exploiting my work ethic and hopefully I drowned those feelings in the Florida springs. After not living here for over 10 years it all felt so new. Leaving in 2011 was a very hard thing to do and I still glitch every once in a in a while.
Here's to building new memories here in the future…
---
Gorgeous Gorgeous Girls Love Soup
12.16.2021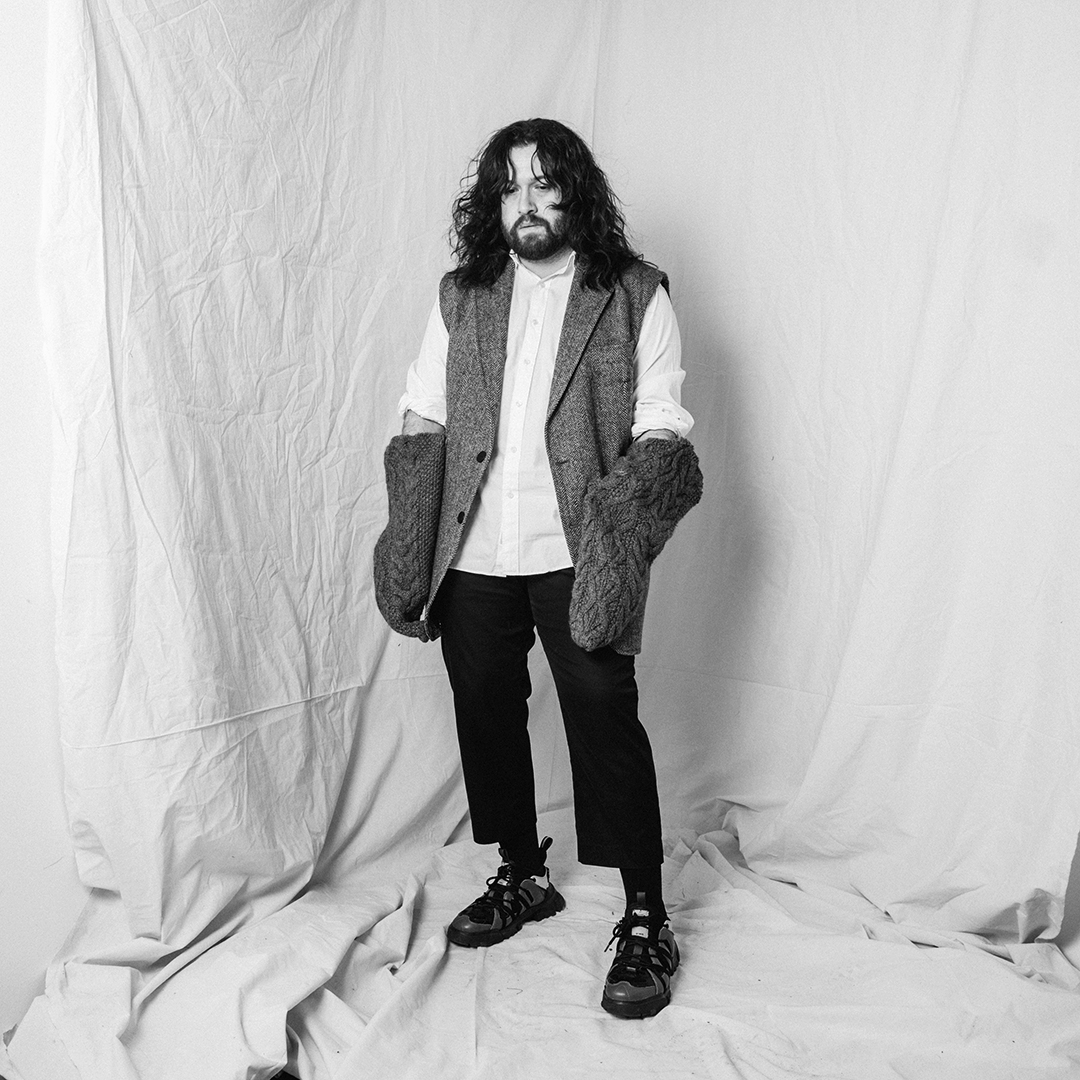 "Soup girls are the most popular girls in the chicken coop."
---
CALIFORNIA
12.1.2021
California, I'll see you soon…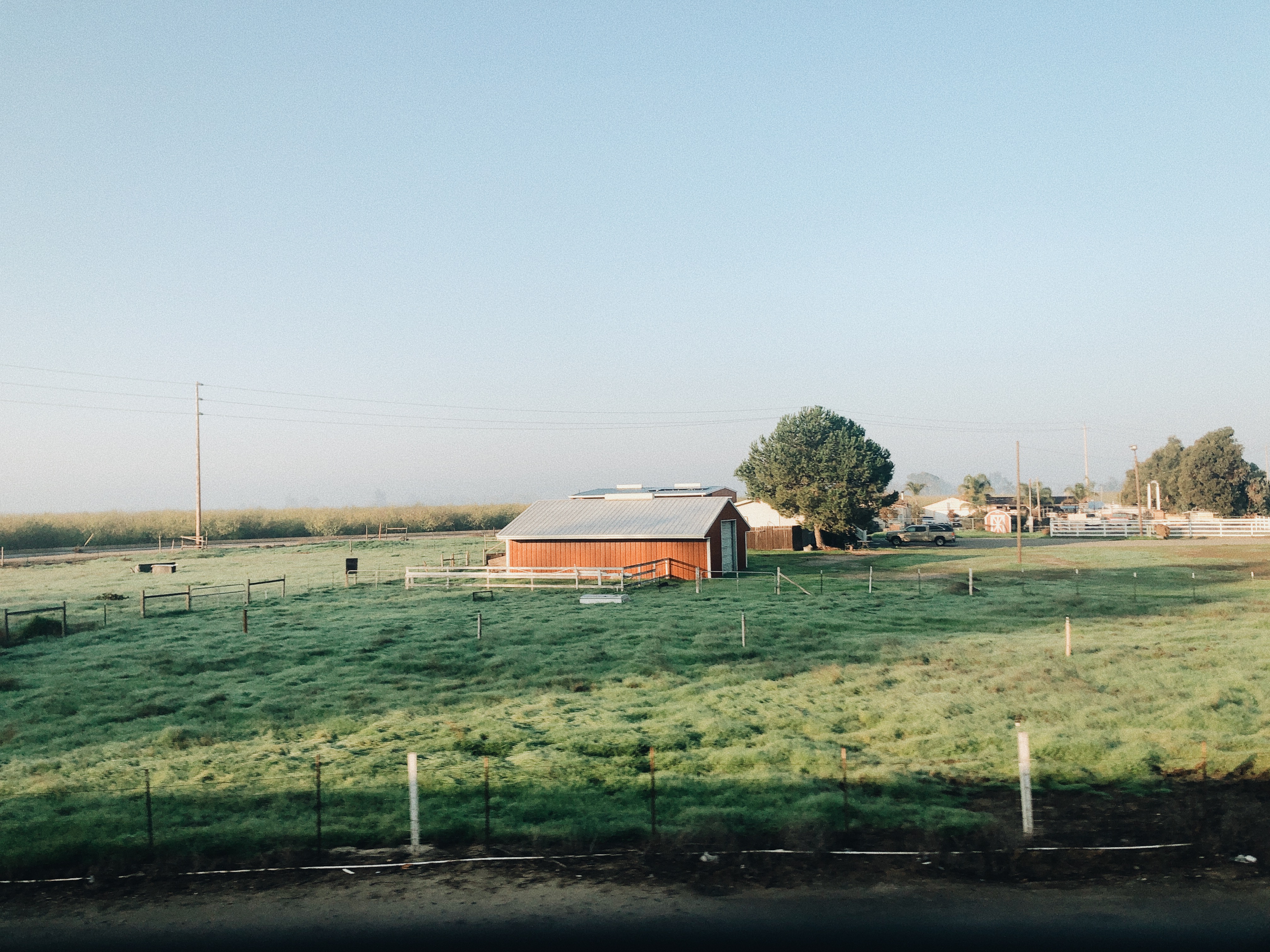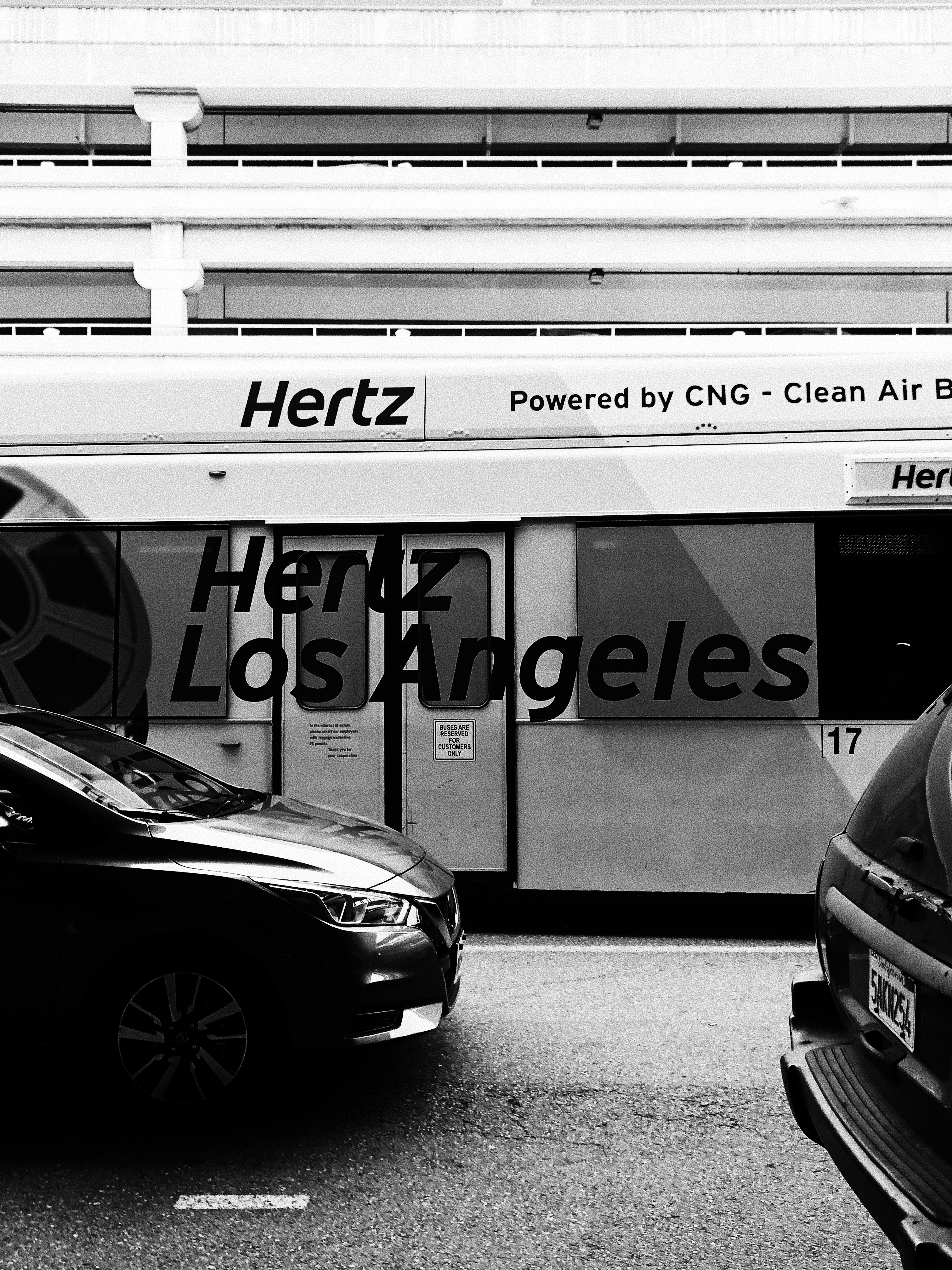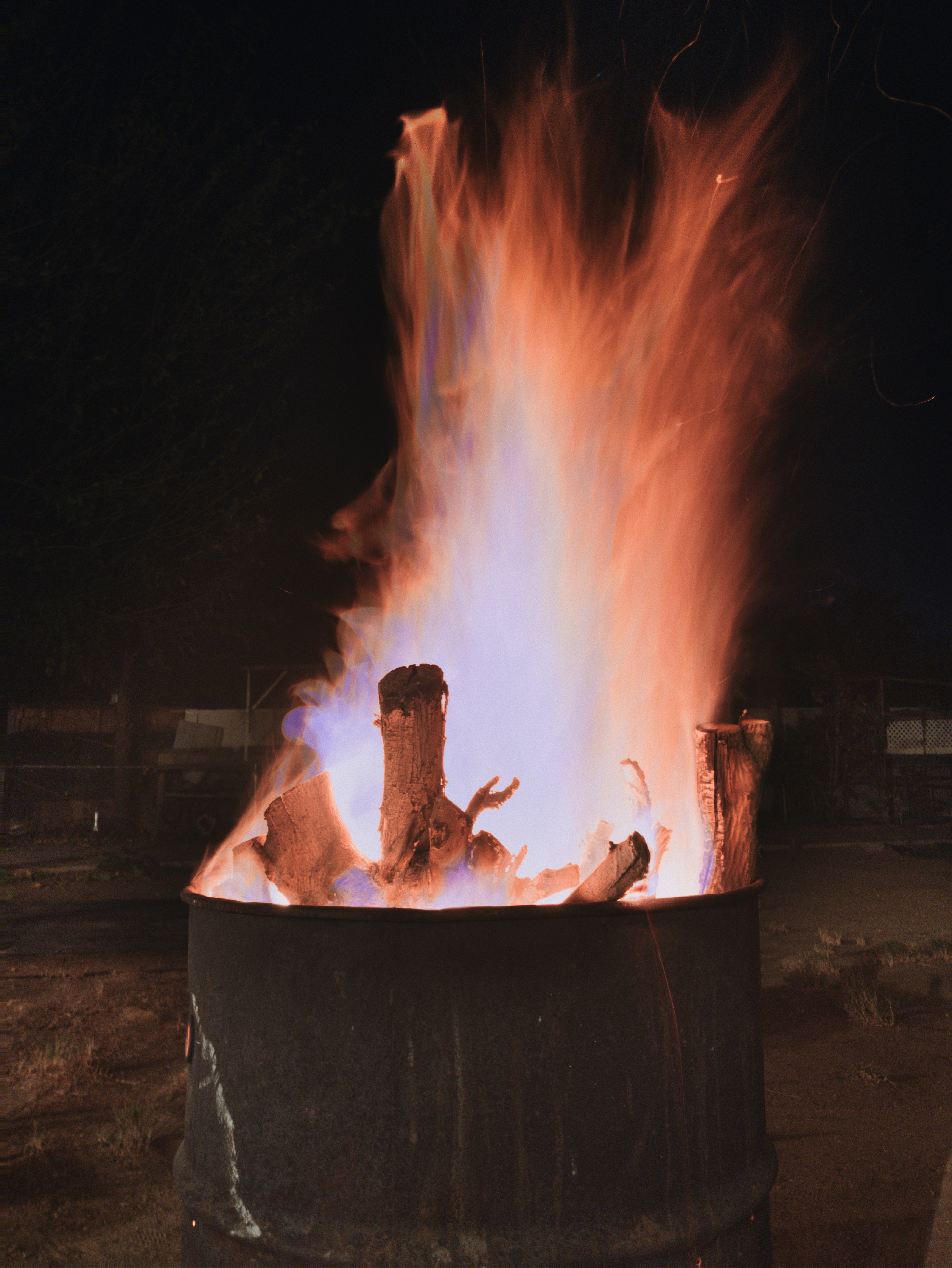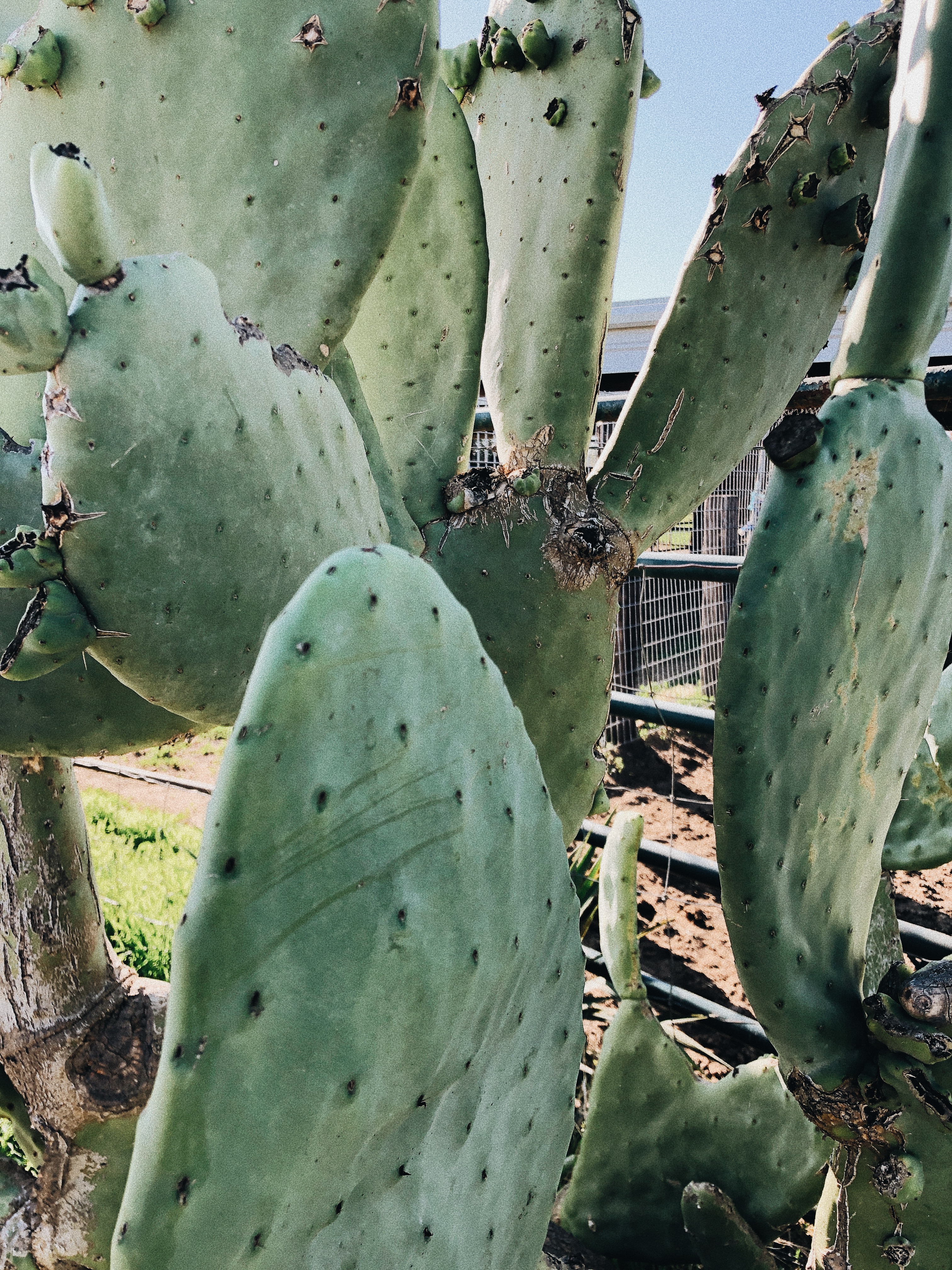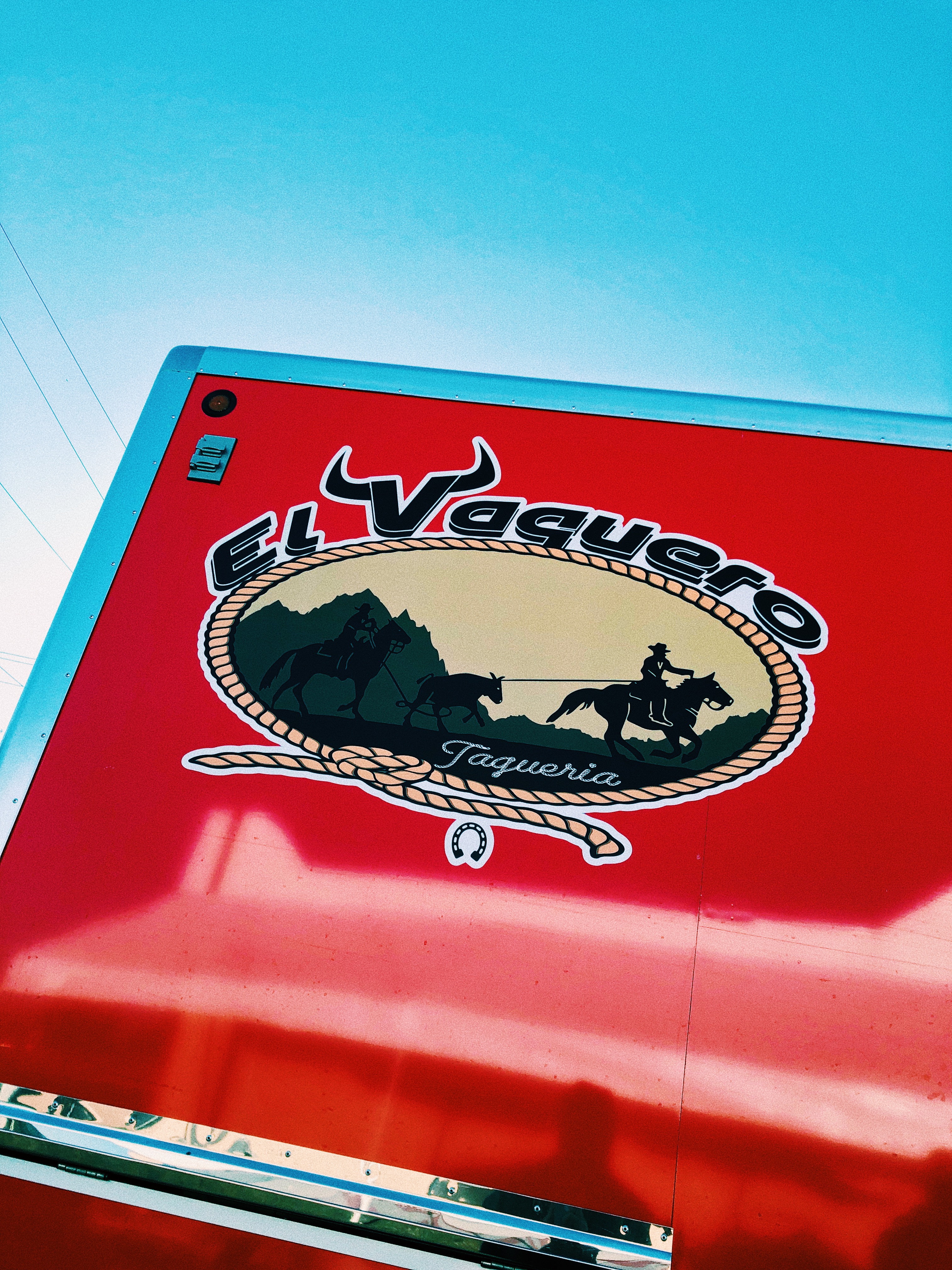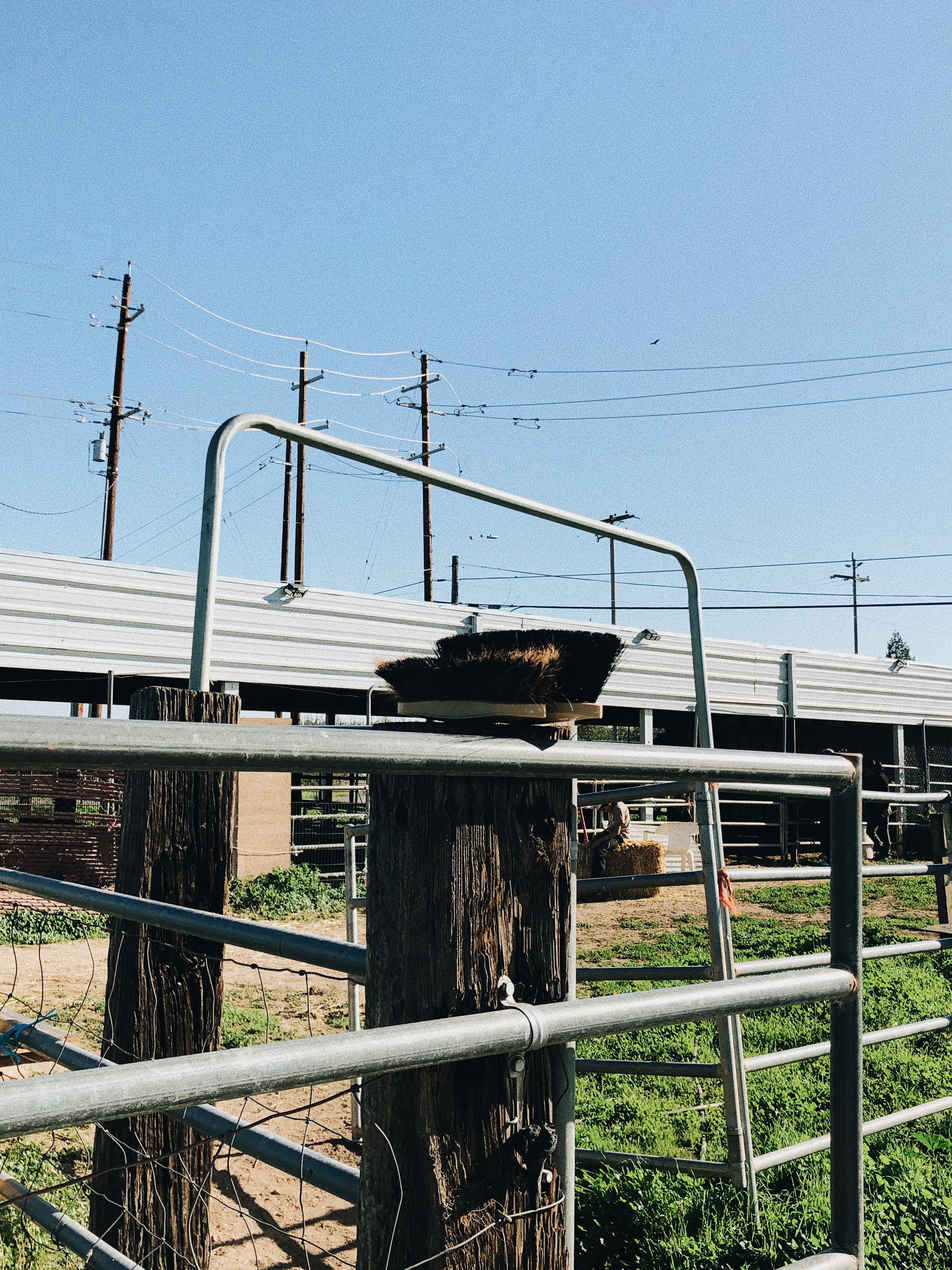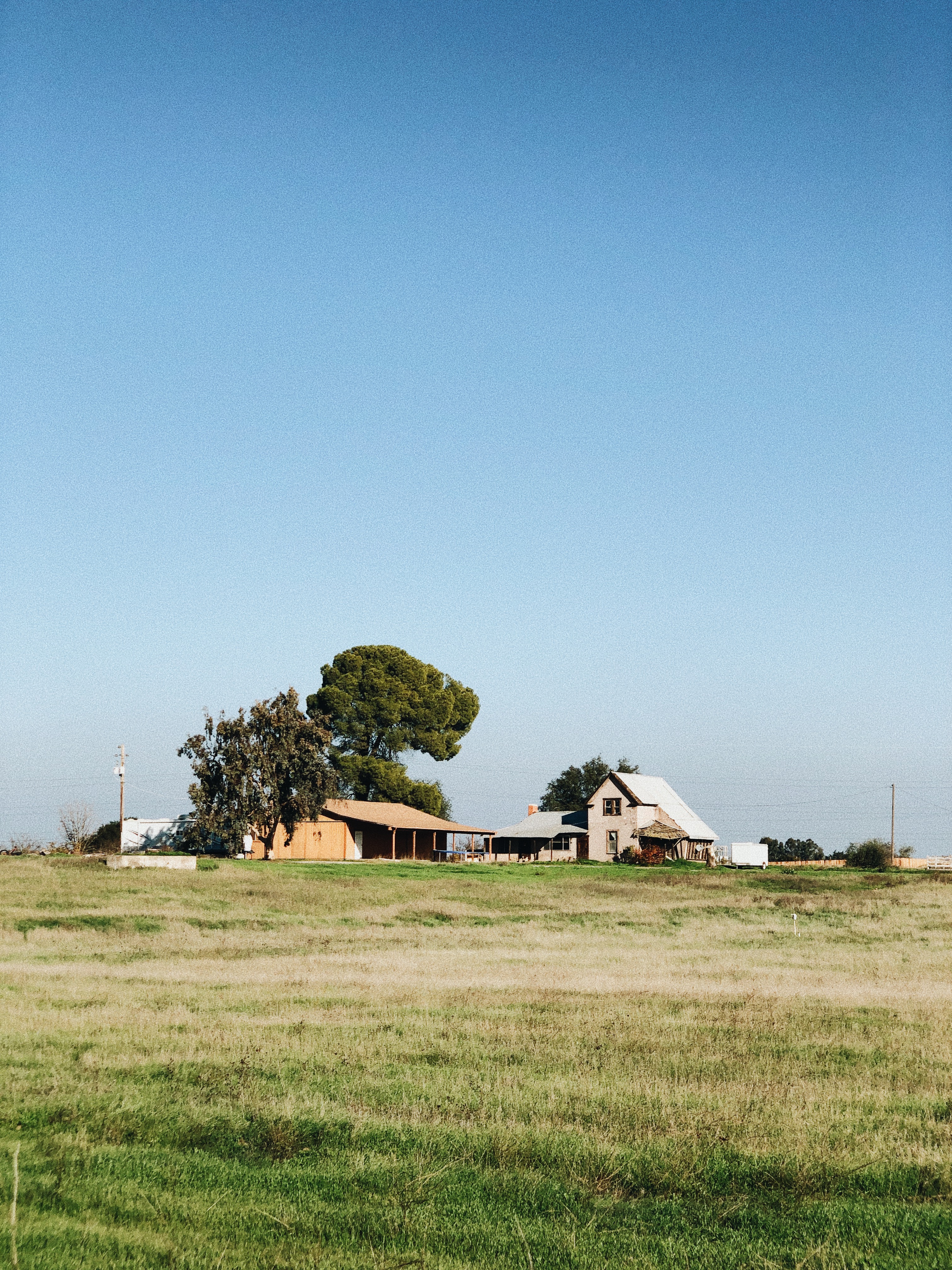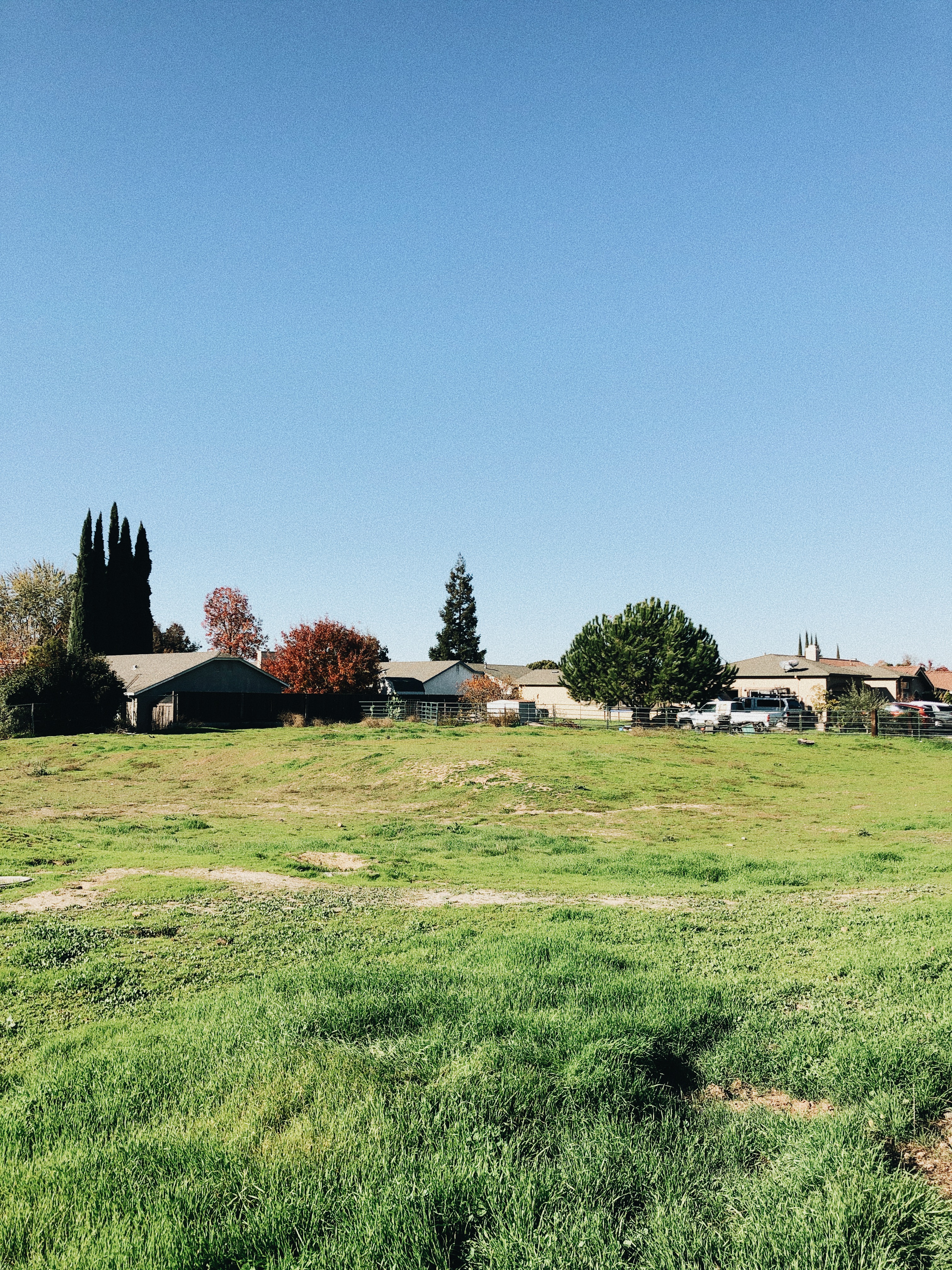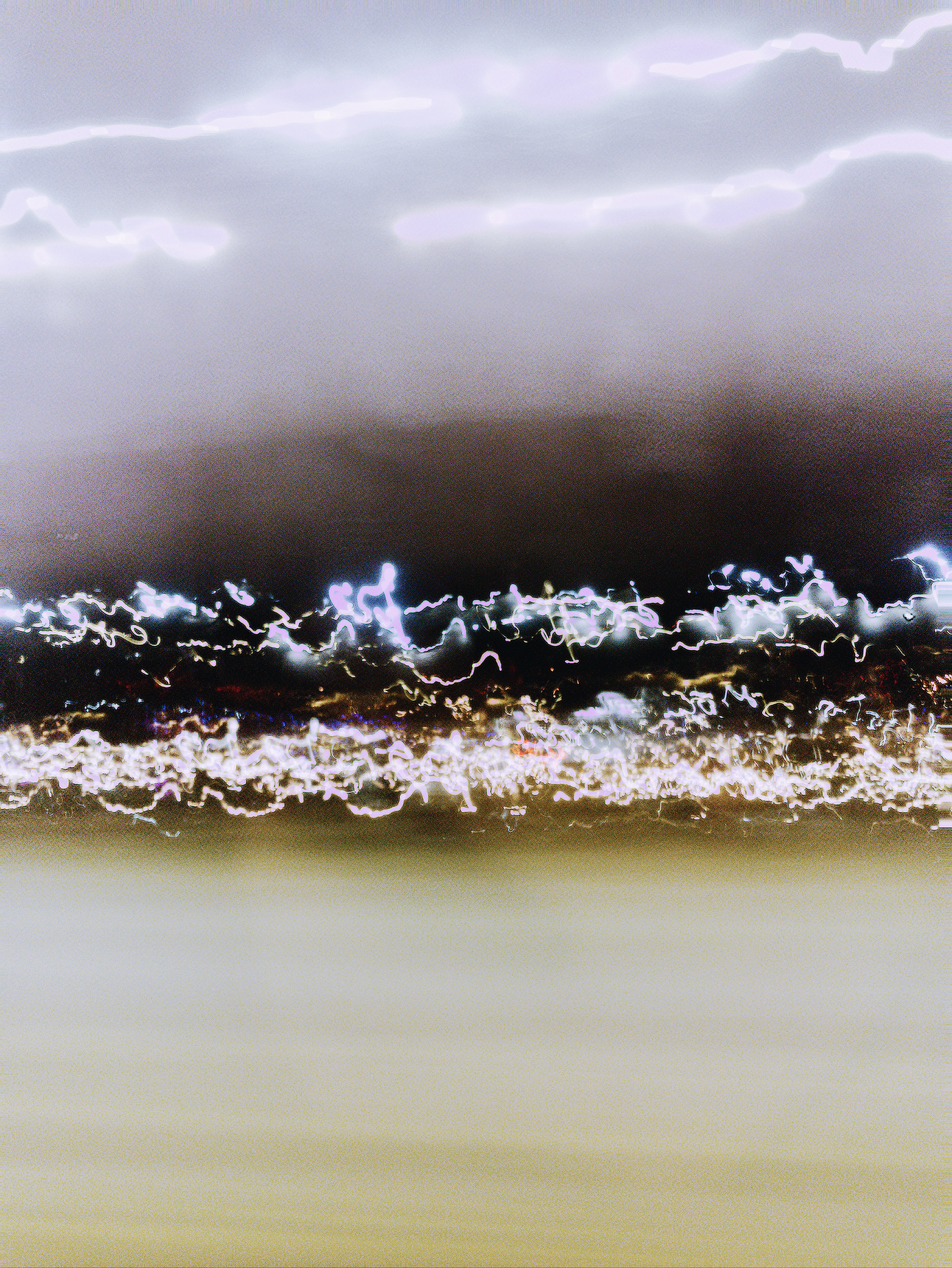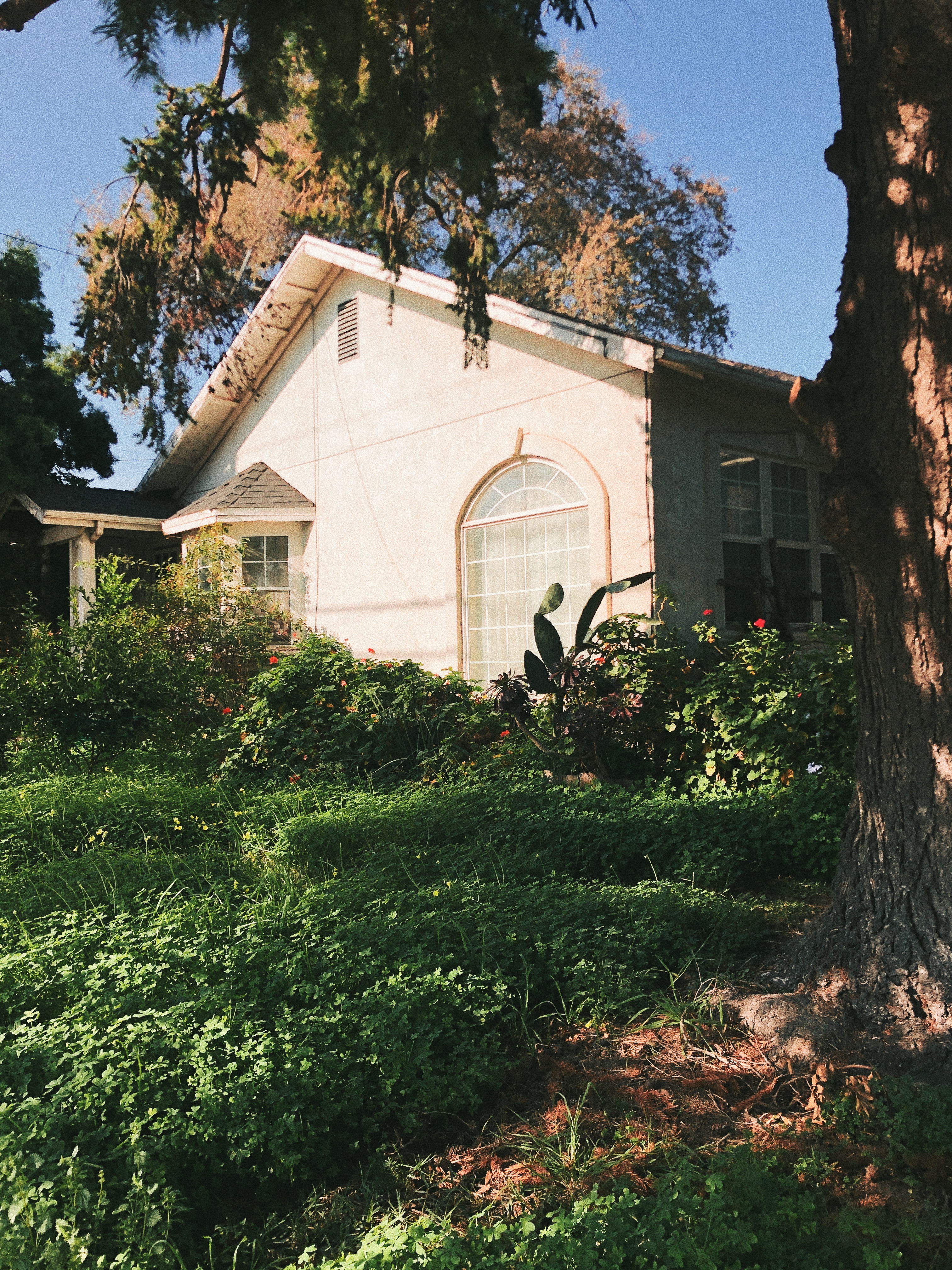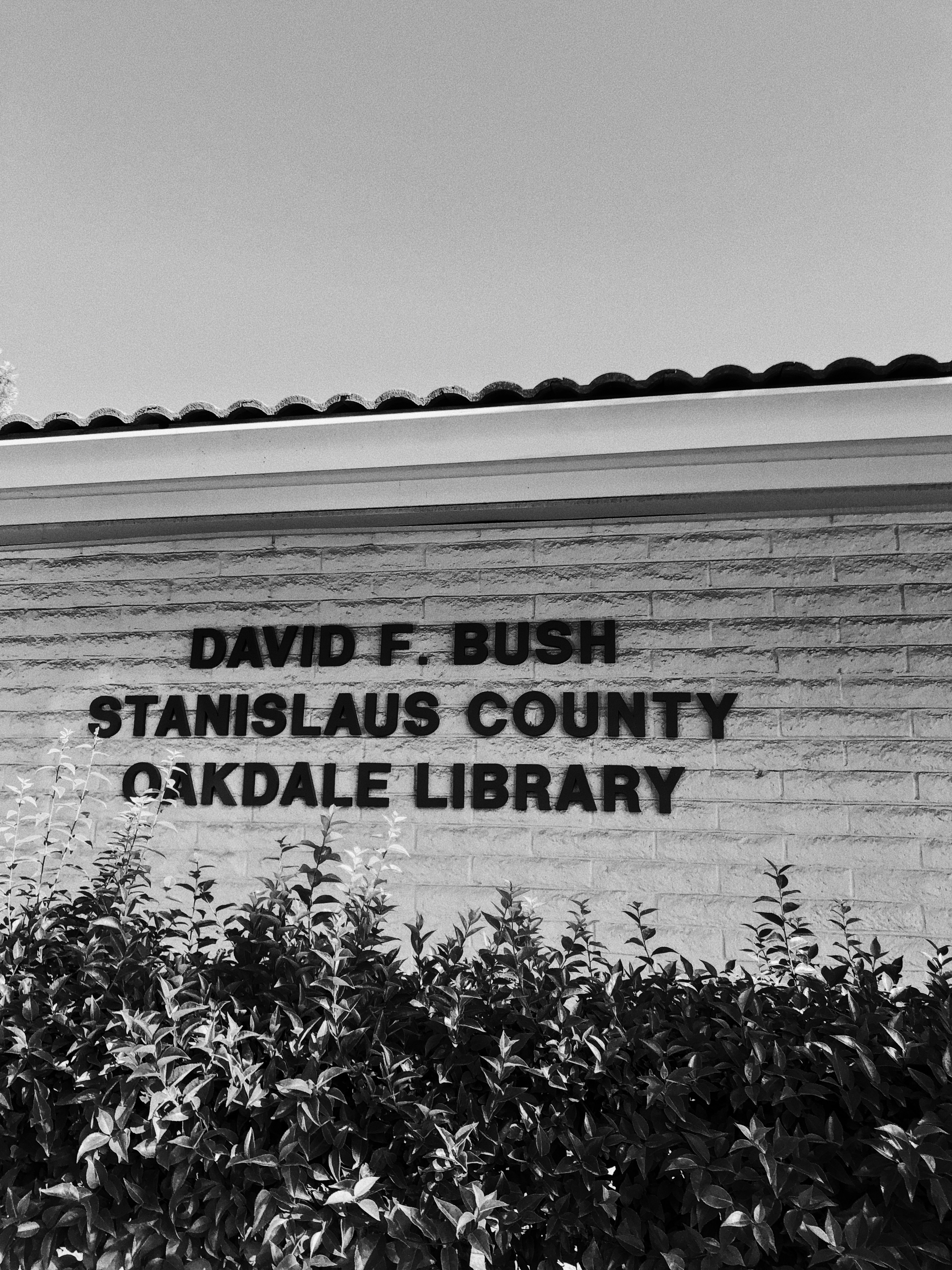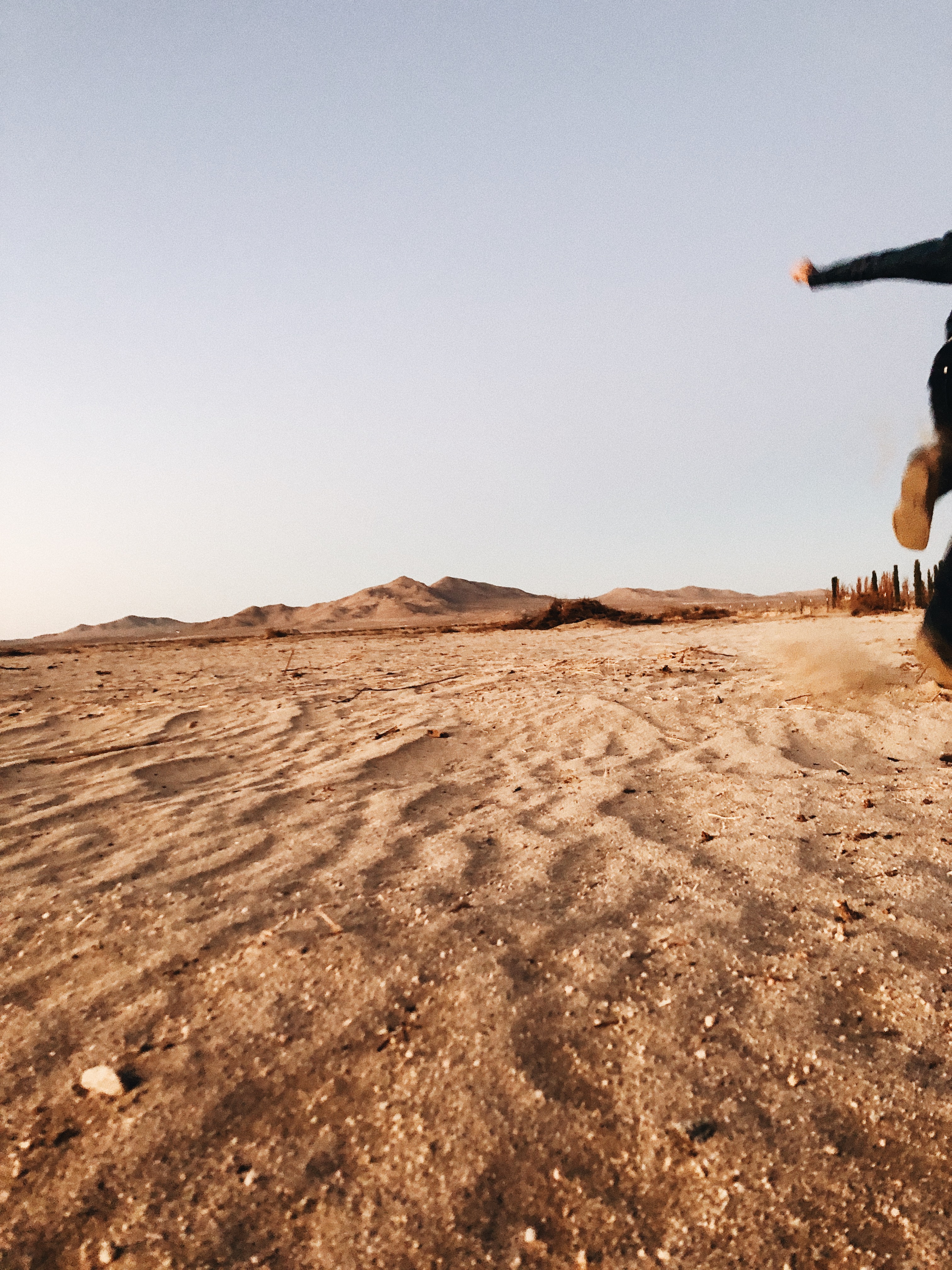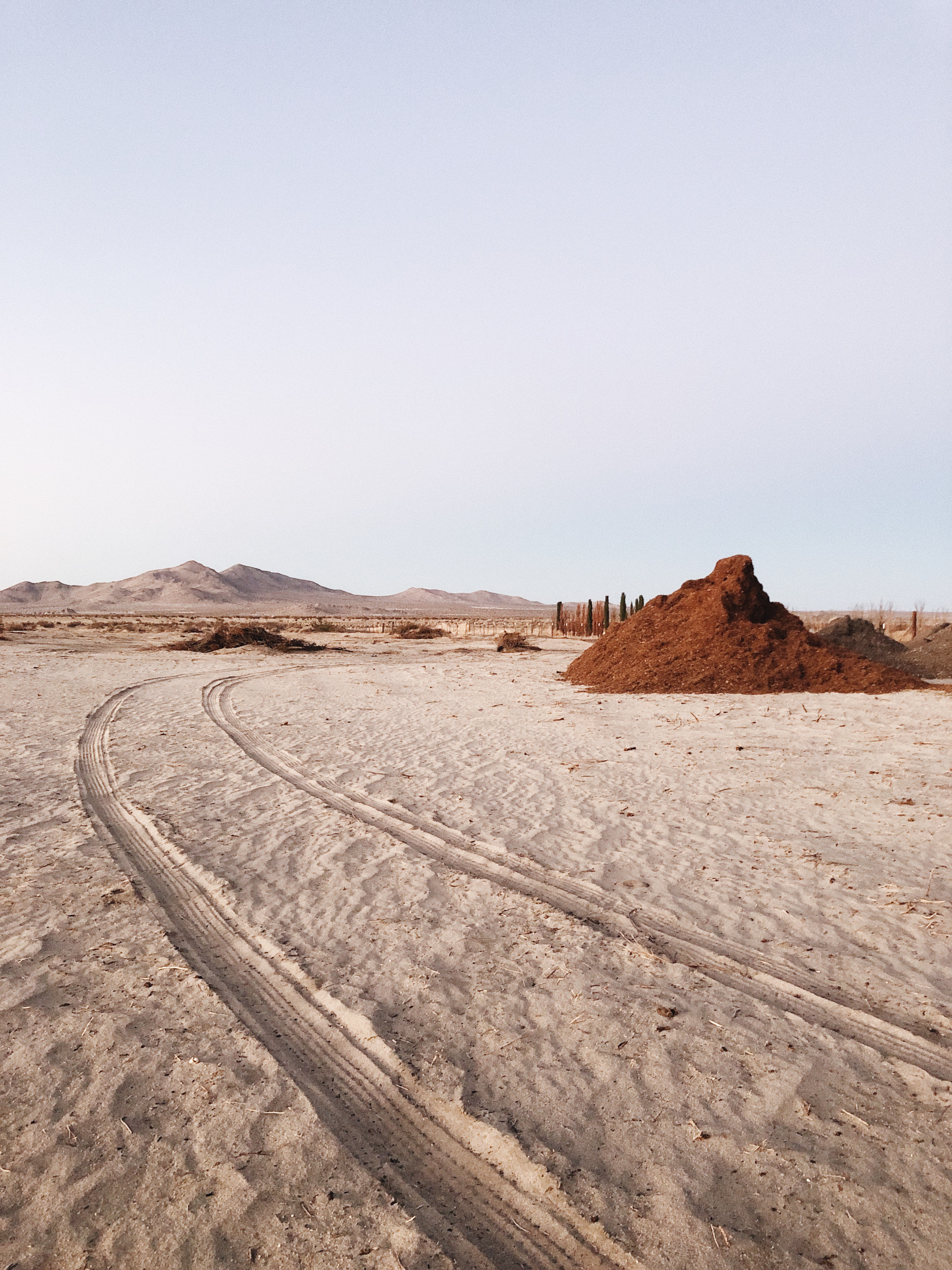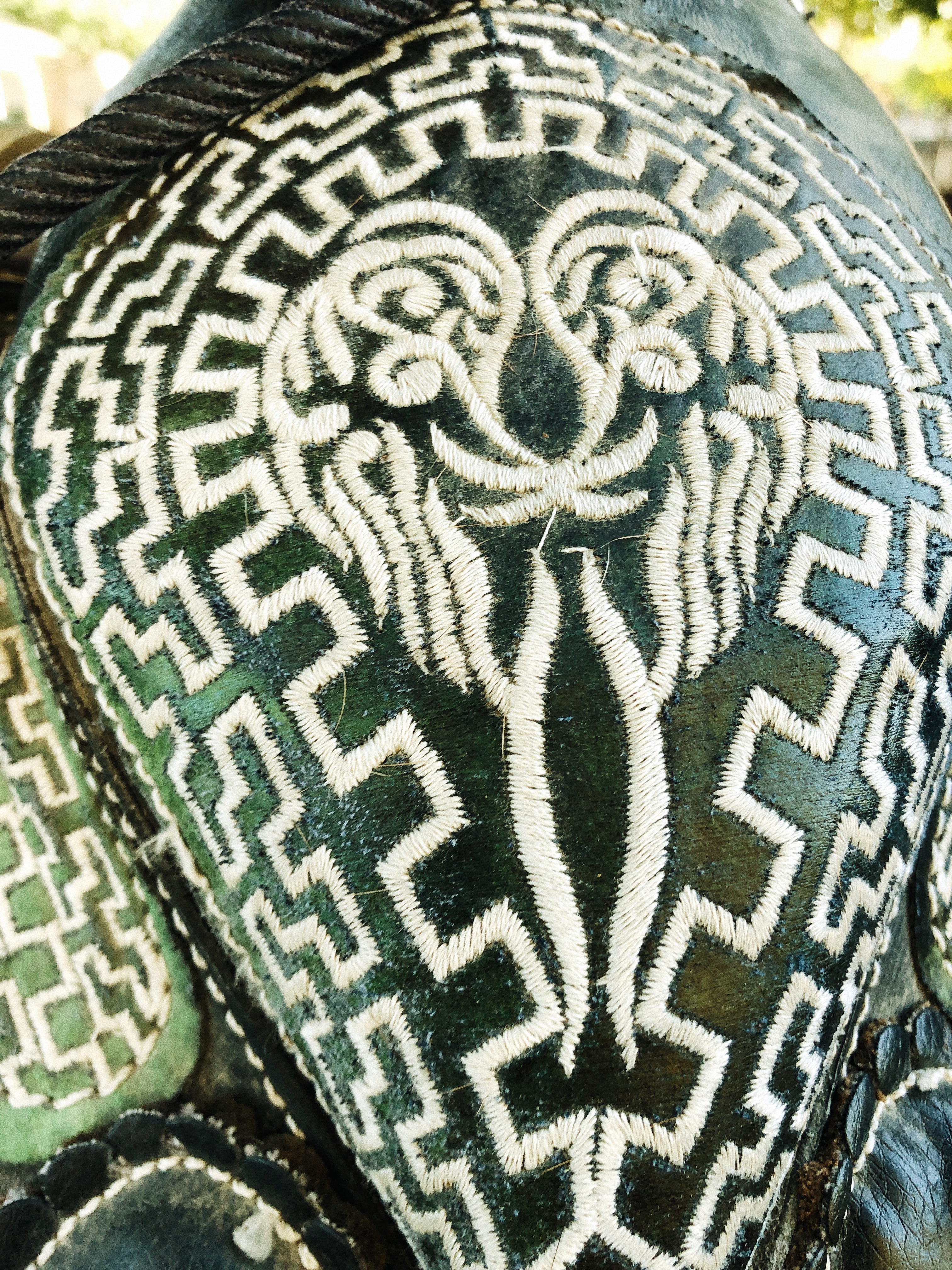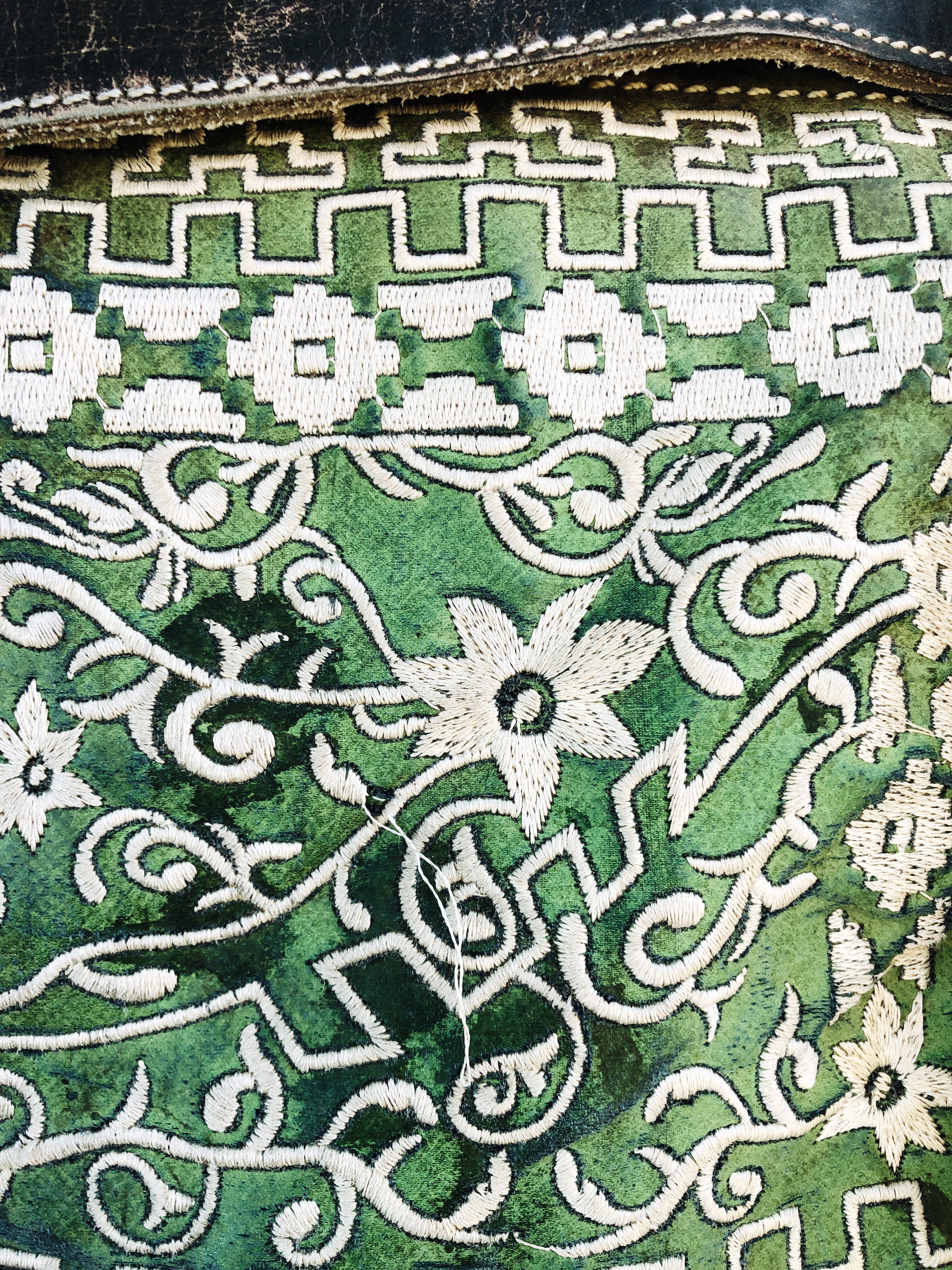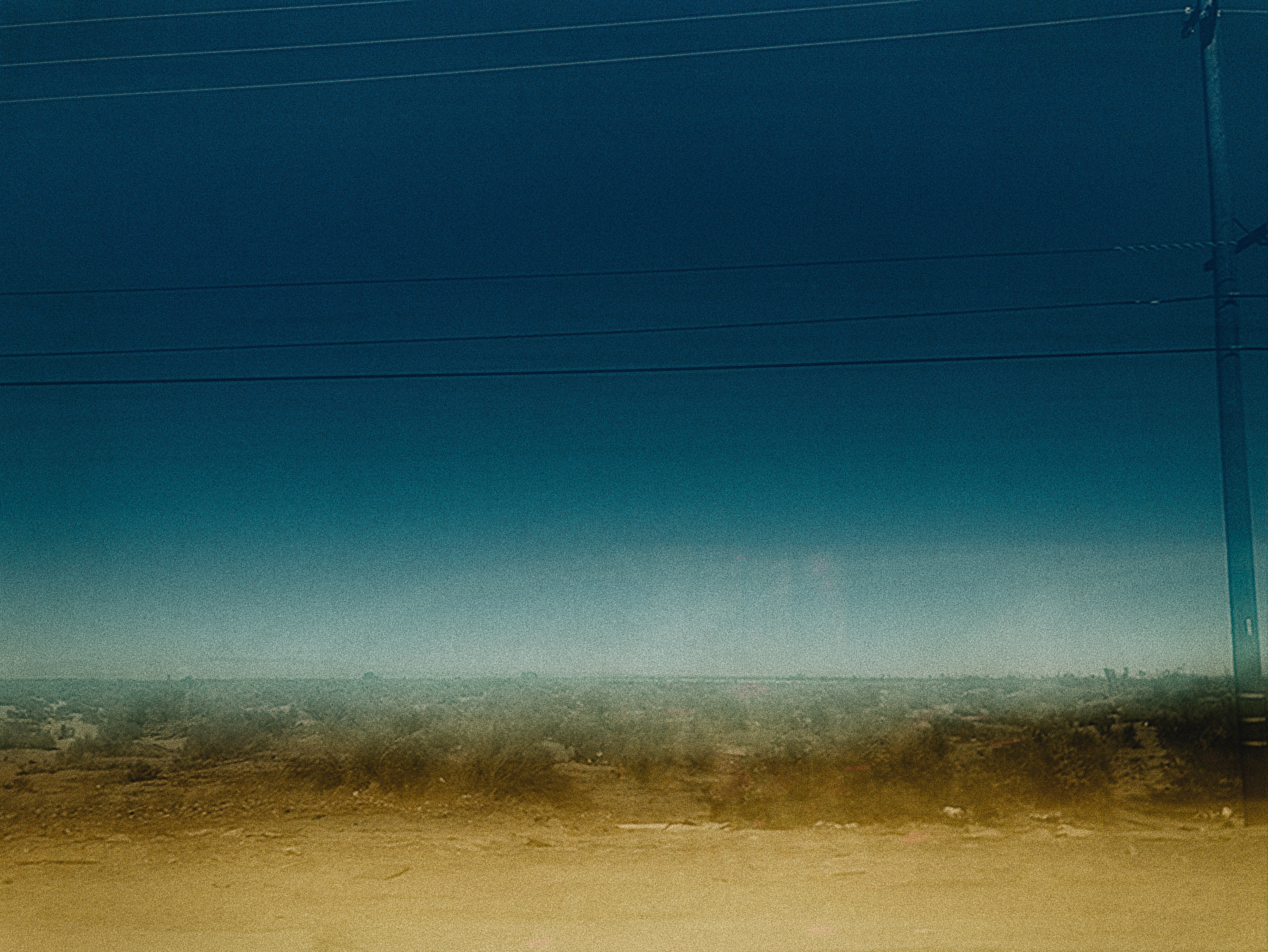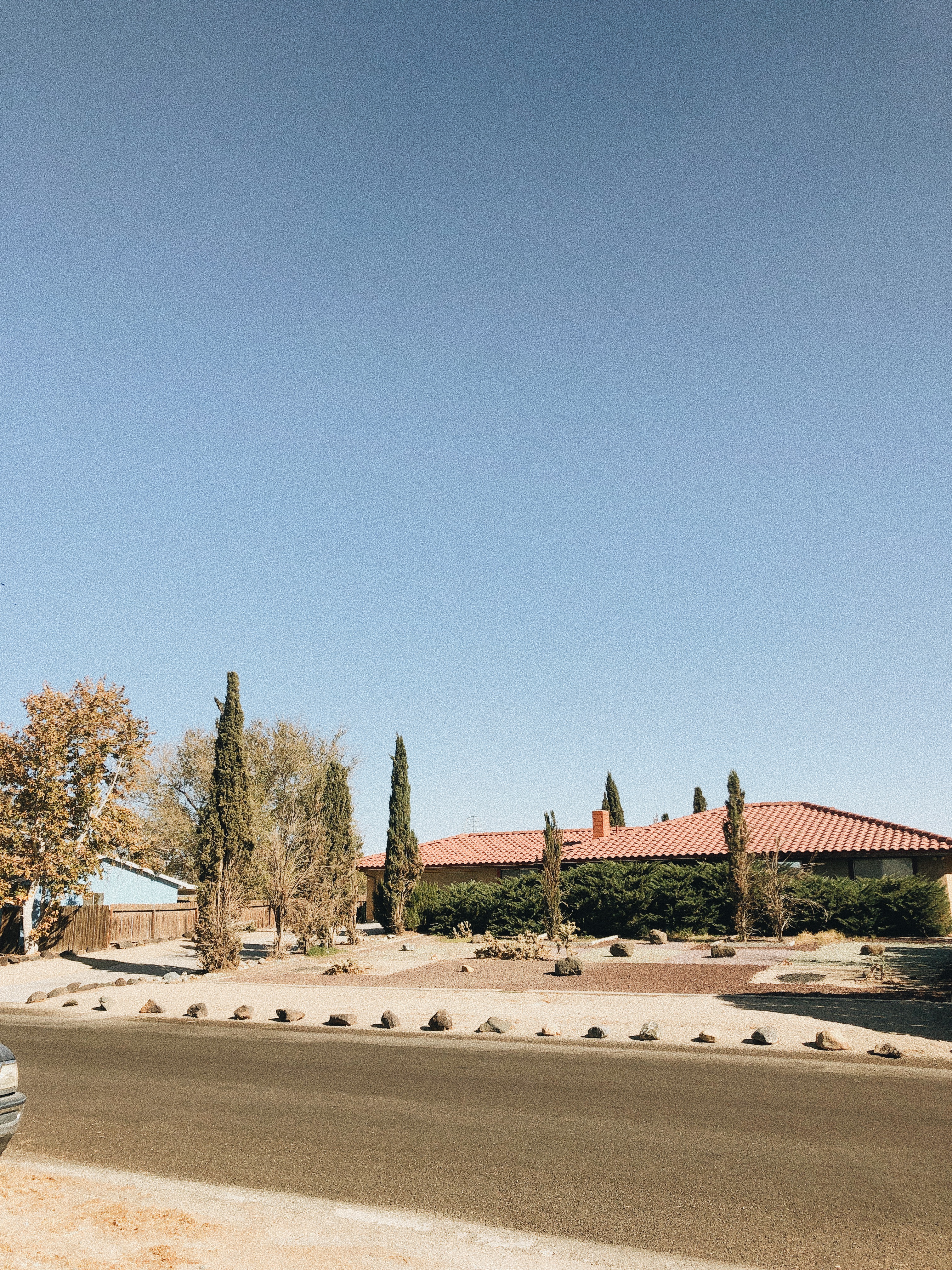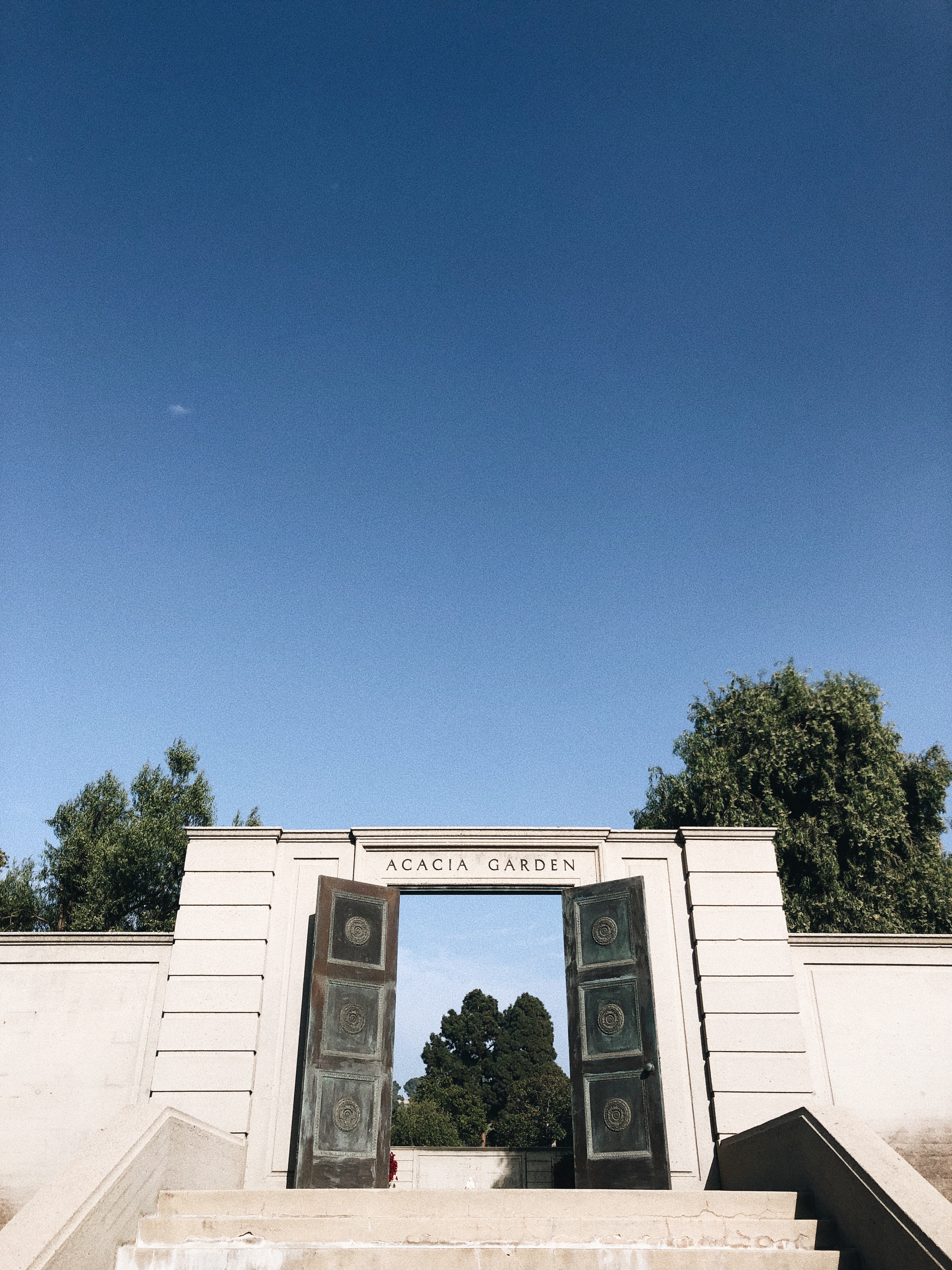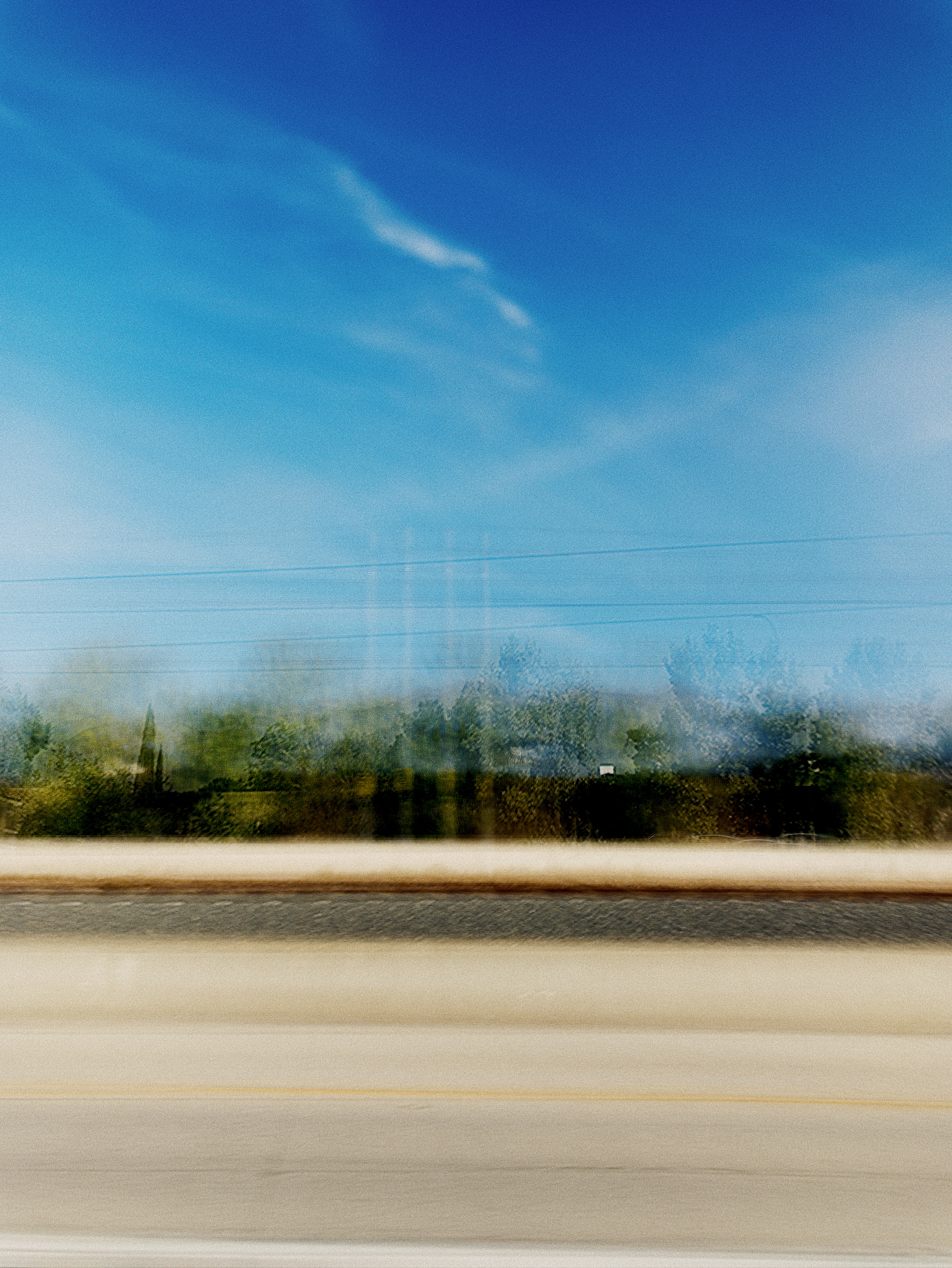 ---
Fall 2021
11.16.2021
It definitely feels like fall...
---
An Artmaking Workshop Series & Music Showcase
The Salon presents The Bridge Graduation '21
10.15.2021
#cityartistcorps
!
I am looking forward to leading an Alternative Process workshop titled "Turmeric Anthotypes: Making Photos with Plants" for you at
@somad.nyc
on Saturday October 30th from 11am-7pm and be a part of New York City's creative resurgence.
Thanks to
@nyfacurrent
@nyculture
@madein_ny
and
@queenstheatre
for the support!
https://www.eventbrite.com/e/bridge-program-graduation-21-tickets-190654581987
Turmeric Anthotypes: Making Photos With Plants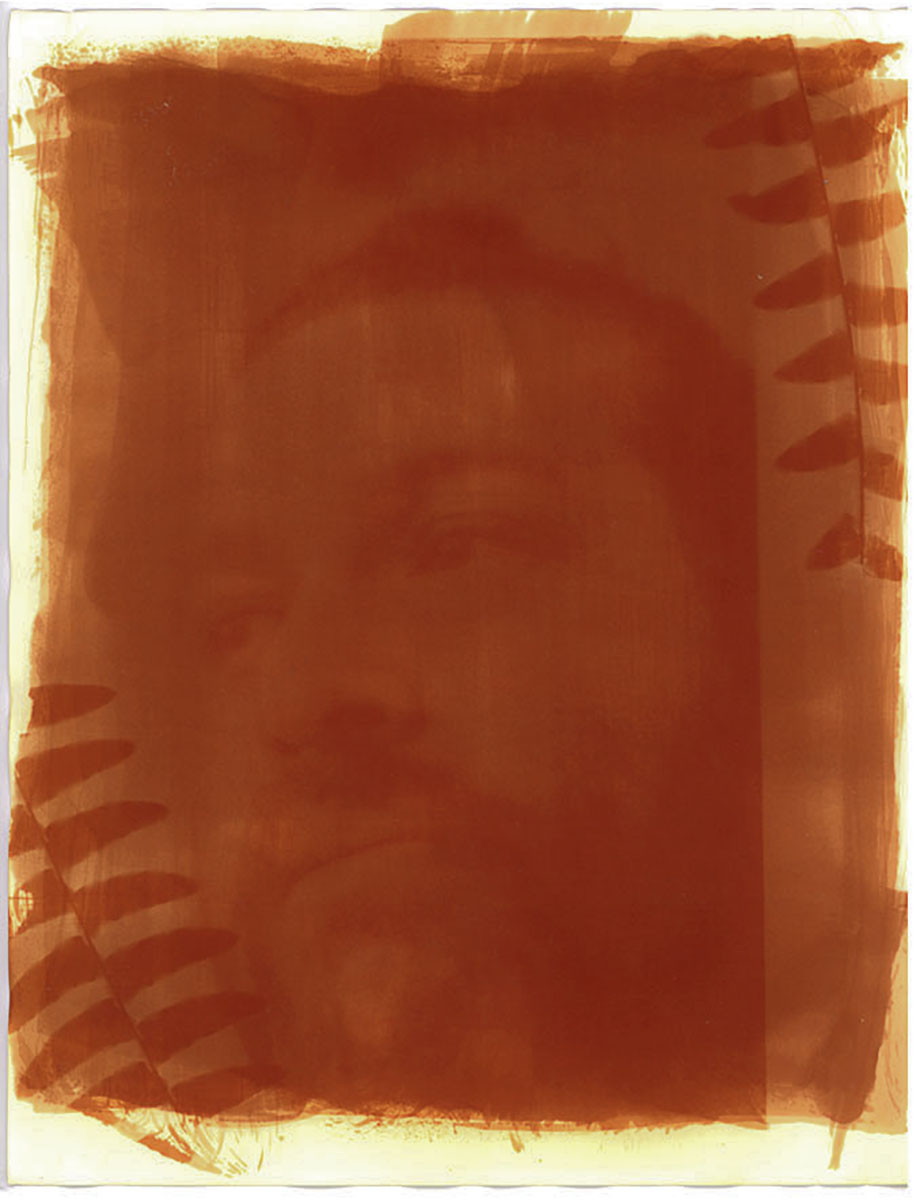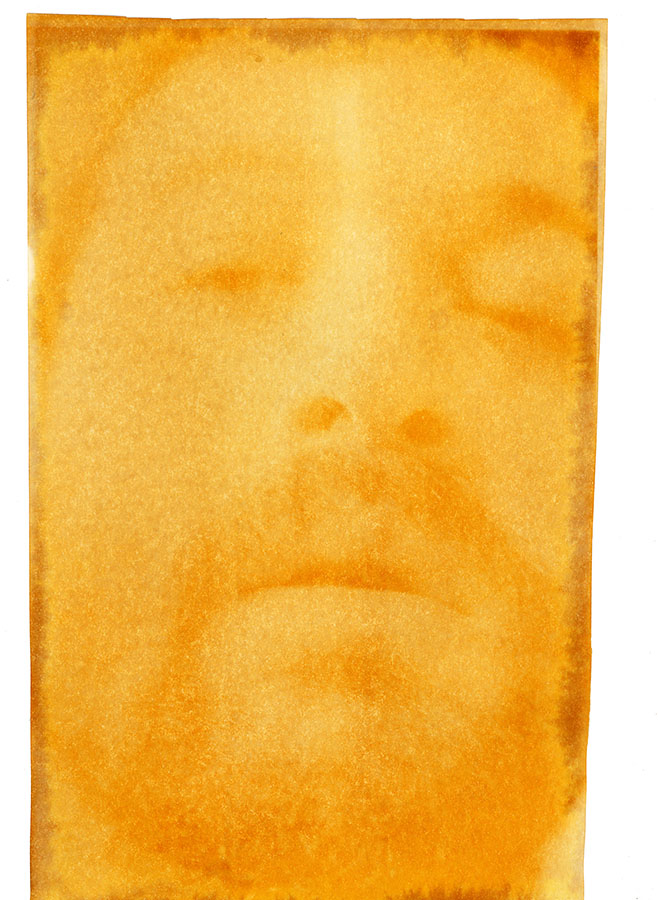 Participants will be able to create alternative photographs and photo impressions using items that most people have at home.
We will extract pigment from turmeric and print images from your own personal collection or make impressions of leaves and plants of your choice.
************For those who sign up *********
🔘Send me your most favorite photo right now or from the past, and I will generate a film transparency to print on the day of the workshop!
Image Request Specs:
🔘8.5 x 11 or smaller in PNG or JPG and can be of any subject (portraits, landscapes, drawings, digital art, text )
🔘Email provided upon signing up.
Please join me and the rest of my cohort from the
@the_salon_nyc
for an all day event of workshops and performances to celebrate our work. Tickets for this FREE :) event can be found at
@the_salon_nyc
Linktree :)
The Salon is inviting you to:
The Bridge Graduation '21

Saturday, October 30, 11-7pm
@somad.nyc
gallery.
The Bridge Graduation '21 is a celebration that platforms recent graduates of The Bridge Program and their original art making workshops. The public will experience BIPOC Teaching Artists who have learned to effectively communicate aspects of their practice to diverse audiences.
Come for a free art making workshop designed by local BIPOC Artists and stay for our music showcase.
____________________________________________
Melika Dave
@MelikaDave
Intro to Experimental Self Portraiture
Andie M. Clarkson
@AndieMClarkson
The Art of Alternative Processes: How emulation transfers transformed photography
Time:
1pm-2:15pm
____________________________________________
Jackie Torres
@Jackienes
Trains of Thought: A Writer's Workshop
Hector Gomez
@HectorGomez
Turmeric Anthotypes: Making Photos with Plants
Time:
2:30pm - 3:30pm
_____________________________________________
Ariel Mercado
@SheSoPleasant
Language & Touch: Intro to Making Portraits like a Conceptual Artist
Time:
3:45pm-4:45pm
_____________________________________________
@PookHustle
-
@Jokamundo
- DJ
@Jakariwing
Music Showcase
Time:
5pm-7pm
_____________________________________________
Flyers by:
@lazzles
---
Cyano-travels
8.1.2021
While working on Anthotypes, I also dusted off my Cyanotype chemistry for an exercise using images that my friend used with her cellphone while on a trip in Poland. The idea of someone using a digital mobile device and sending it through the internet waves for me to imprint on paper using an historical process makes me so excited. I've crowdsourced images like this before but usually portraits or selfies, never landscapes. Seeing nature so far away from me, especially during the pandemic really hits your soul. While doing these prints I also used some of the digital negatives from the Anthotype test to try out some portraits of myself mixed in with some leaves from the plant collection.
#AlternativeProcess
Oh Y'all wanted A Physical Manifestation of A Glitch?
7.3.2021
It only took me two test tries with the new loom to somehow interject photo weaving into it. This got me really excited and I think this is a step in the right direction. Dressing my loom has been challenging but every time I get better.
Also working out the sizings for the anthotypes I've been working on. Spent the weekend coating and drying some new types of papers. Coated a handmade paper I got from an on paper mill in Oakland back in 2013, some matte inkjet paper and some hot press watercolor paper. I'm just interested in the textures each paper will bring to the image even though I've already decided that I want to print the final portraits on Amate paper. I've just been waiting to be able to purchase them at the paper store near me as it is a specialty item and they are still not letting people in their showroom. Art making in a pandemic.
#AlternativeProcess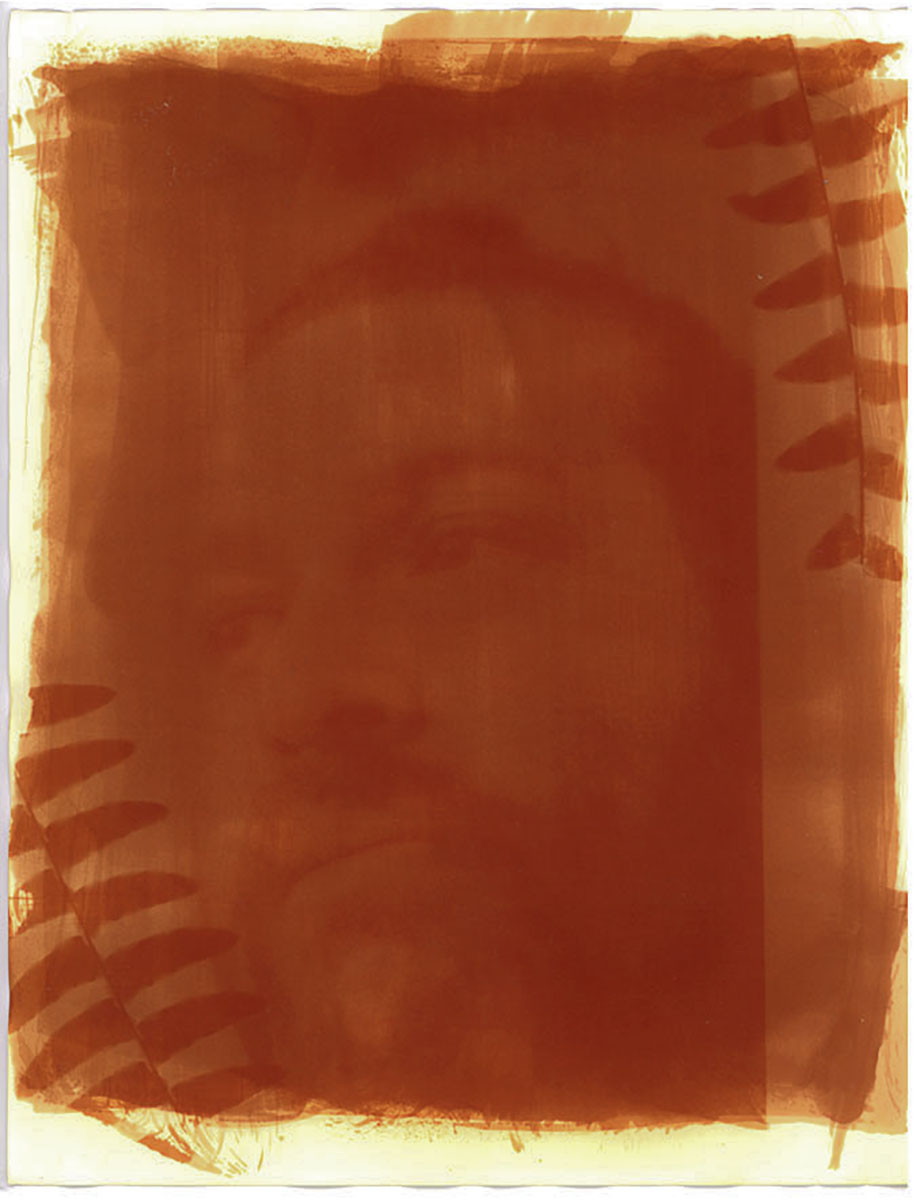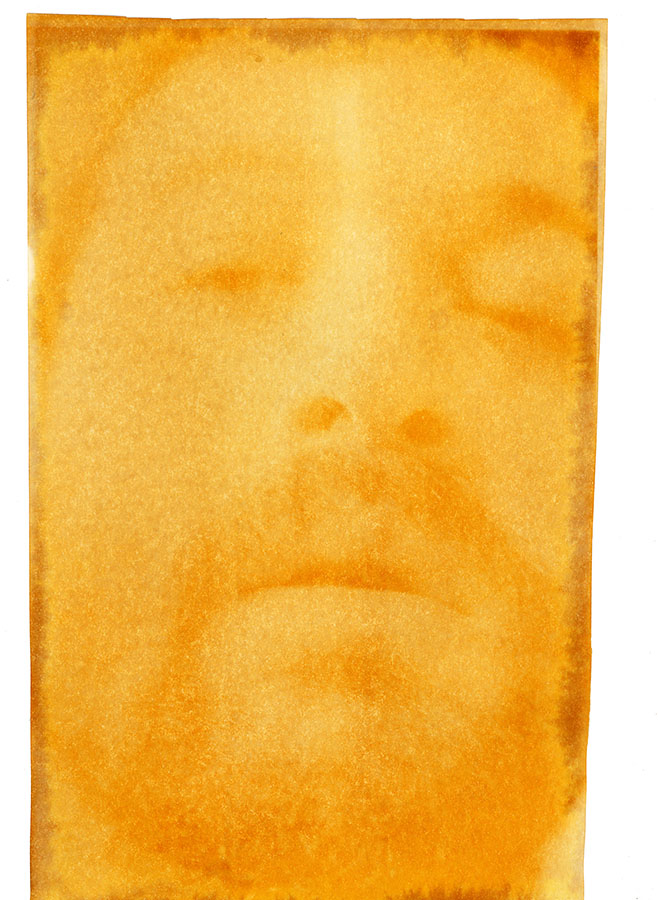 1 and 3, 2 and 4 - Newbie On The 4 Shaft Loom
6.19.2021
Recently I got a 4 shaft loom. and after a few weeks of reading and watching videos I attempted to make something. All kinda loose but so far I'm excited to work with it. Think I'll do a few more panels before using better fibers for new mixed media work. I'm thinking of either Solarfast or a Liquid light print on one side and the weaving pattern on the other to be hung in ceilings. I have a lot of practicing to do...
---
Alternative Process- Anthotypes
4.27.2021
Covid-19 has halted so many things, one of those was my ability to find new subjects to photograph. Since lockdown started more than a year ago my inspiration has been suppressed by anxieties and traumas that come with living in a pandemic in a late stage capitalist country. I put the camera away as the state of my current life was known. During this time I spent most of my time working with found images to try and find a new path once and if we got out of this pandemic. Once news broke out that vaccines were approved and plans for implementation were underway, I started to think about what that future would look like and if I was ready to reunite with my love of photography. I was somewhat ready but wanted to keep the camera away just a little while longer. So I went back to photography's beginnings, chemical contact printing. There are a handful of first accidents that gave birth to the photography we know now, Cyanotypes, Platinum, Carbon, Bichromate and others, but I wanted to take a resourceful and experimental approach to this new chapter of my photographic journey, Anthotypes were the answer.
An Anthotype is an image that is made by the reaction of photosensitive plants onto a substrate after exposure to the UV rays of the sun. First person that presented her findings was Mary Sommerville, an astronomer and mathematician that had to allow Sir John Herschel to present the findings for her as the times didn't favor women intellectuals. The process involved creating an emulsion from different plant flowers or berries, coating a paper with the emulsion and exposing an image or silhouette in the sun over a period of several hours, sometimes days depending on the plant matter. While I had studied about this process in my early schooling I only printed using the Van Dyke Brown and Cyanotype processes as the exposure times were a fraction of what Anthotypes required. While sheltering in place, all you have is time. So I opened my old Alternative process journals and went on the google dot com, to refresh my thoughts on what was needed to make some Anthotype prints happen. Now, going into this I knew I wanted to use clippings from all my Barbaras( that's what I call my plants) since they have been the protagonist in my life during lockdown and being that it's a plant based photo process, they can fuel the cycle. After going back to my chicken scratch journals and a few blog posts later, I came across Anthotypes made with Turmeric. Simple, extract the color pigment from the turmeric using alcohol, coat the paper and after its dried expose it to the sun for a few hours. No fixing or curing is needed but borax can be used to further darken the pigment that's been burned by the uv rays. The prints are ephemeral and will fade over time, just like all of us.
Here are the first tests for this process.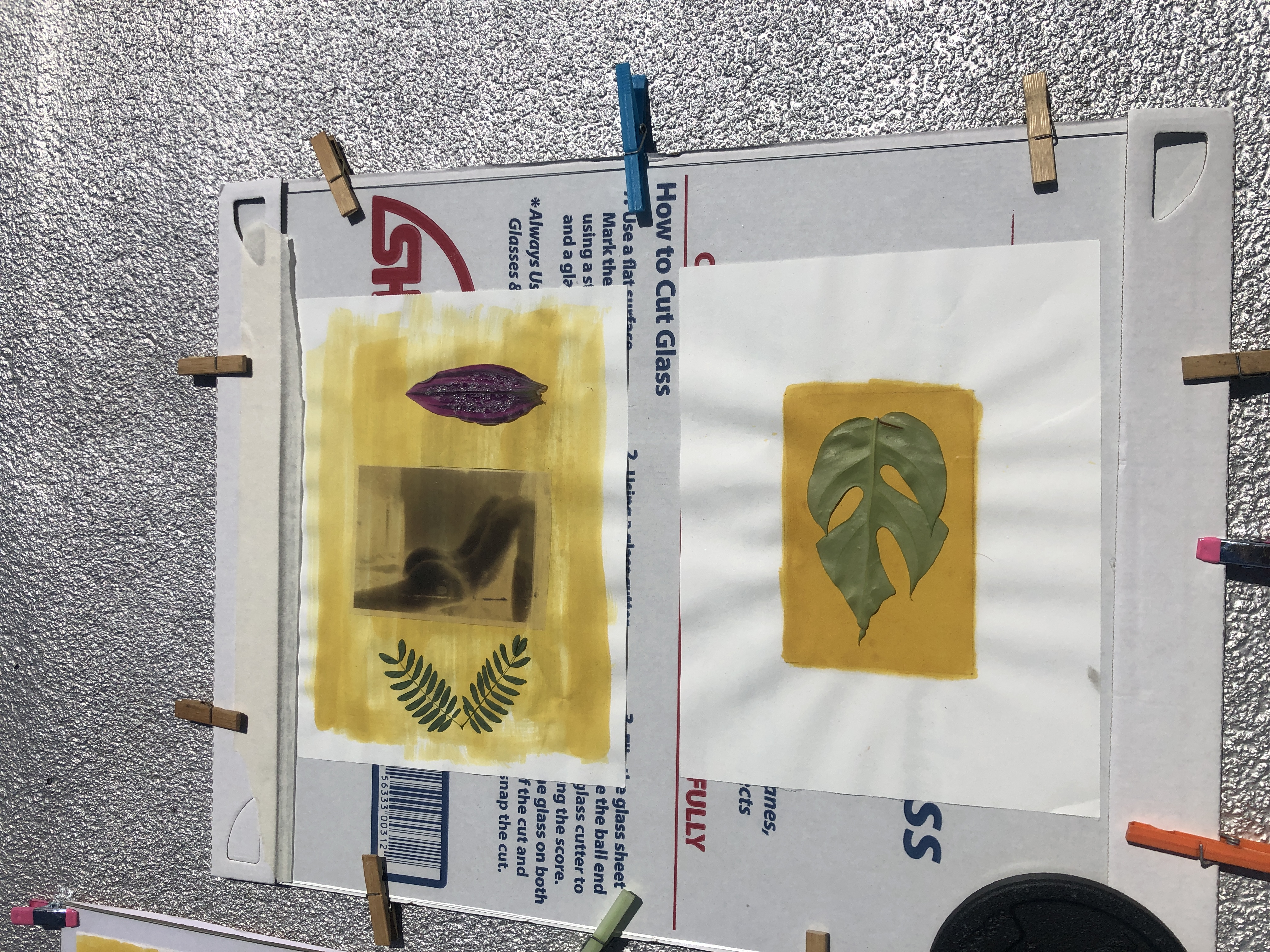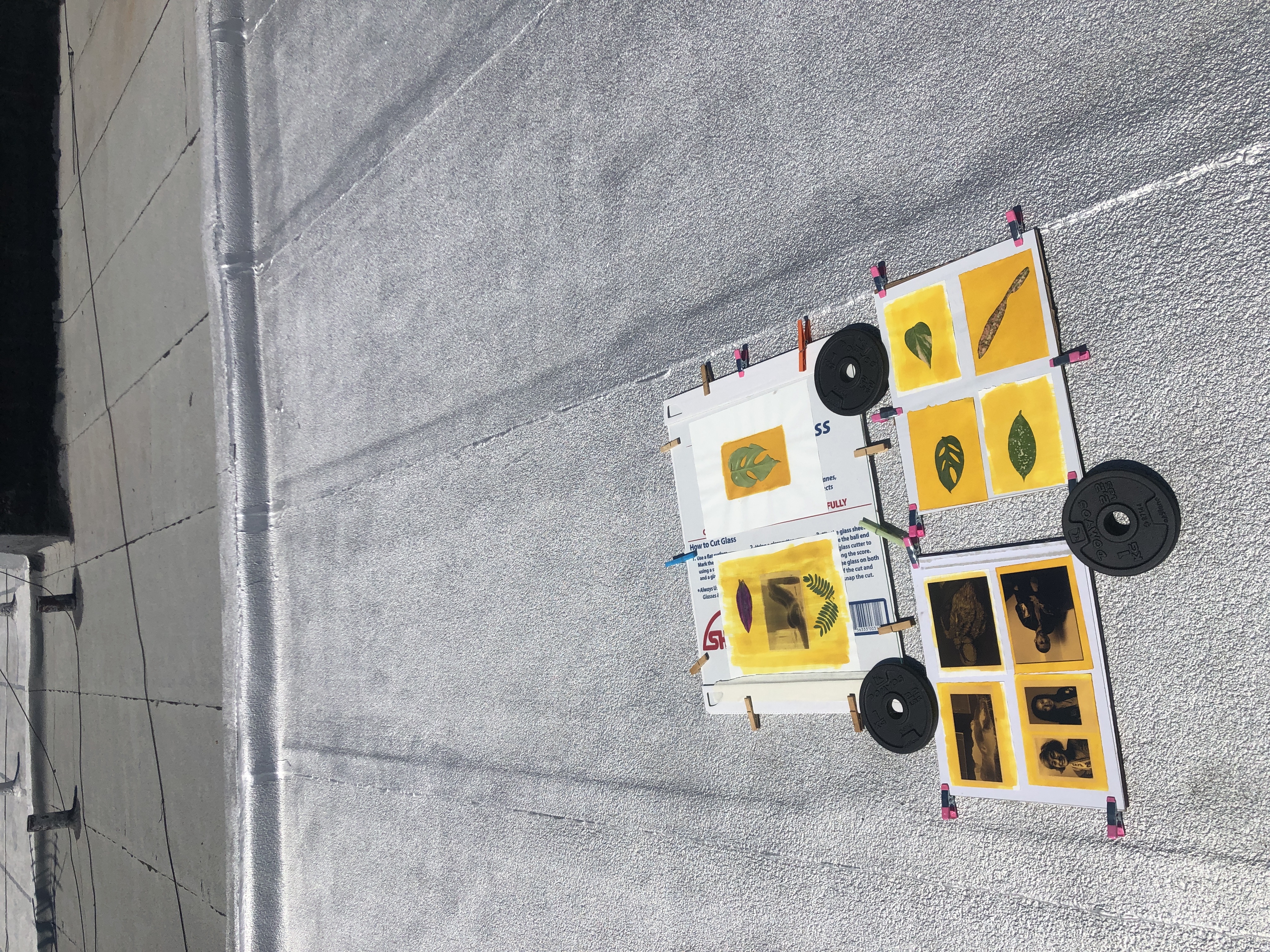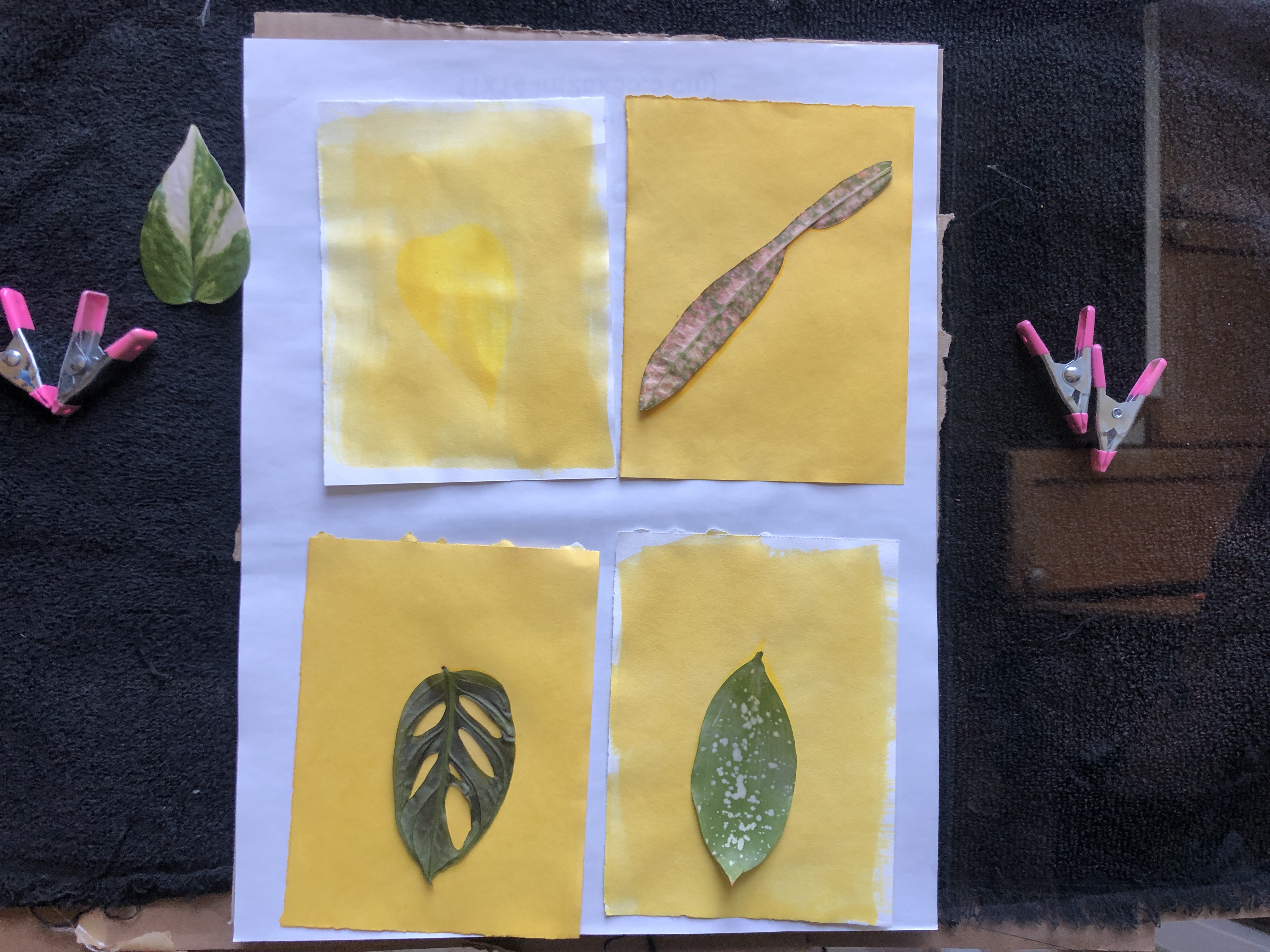 ---
New Work Developing & A Week Of New Sewing
4.25.2021
In conjunction to this new development, I spent my breaks cutting new patterns and constructing new outfits for a summer that doesn't seem to want to get to New York. Using the large 6 yard fabric I made two tops; an outer jacket to wear over shirts, a blazer-like top and matching shorts to go with it. Hoping to take this outfit to a museum outing in early mid May. For now, I'll continue to weave...
---
0100100001100101
0110001101110100
0110111101110010
0010000001000111
0110111101101101
0110010101111010
3.9.2021
A quick video showing the process of my paper weavings. Usually first start with a word of a phrase and then translate that into binary code (text based ASCII or Unicode) to get the base code of (1's and 0's). Once I have the code, I transfer those onto a spreadsheet in relation to the amount of strips im expected to have vertically and horizontally (warp & weft) and repeat the pattern until i'm done with the block. I tone the cells to visualize what the pattern will look like before choosing images for each bit. I like to also make a copy with digits removed. Using this guide I weave each row as I read the row in the spreadsheet. For this particular piece the code that was translated was my name.
You can see a piece made with this pattern here

︎



---
Took a Break, Now I'm Back
3.8.2021
I haven't made an entry in a while as I've used social media to keep a record of what I'm doing. Lately though, I feel as though social media is altering my proces.
Some of this past weeks footnotes.

3d Printed some stands for my synthesizer and also tested out a quick color shift in the print for cool dual tone effect looks cool but can see the line of demarcation from the switch. Not too bad as that can be sanded down.
Also 3d printed a 6 inch statue of Xochipilli but it failed as it was finishing the base. I didn't want to toss it out so I decided to make a little planter for a cutting. What better way to use the base of the statue of the prince of flowers than to hold a little flower.
And over the weekend I was thrifting and scored 6 yards of digitally printed cotton fabric which I think i'm going to make into some clothes for summer. The pattern reminds me of 70's paper marbling.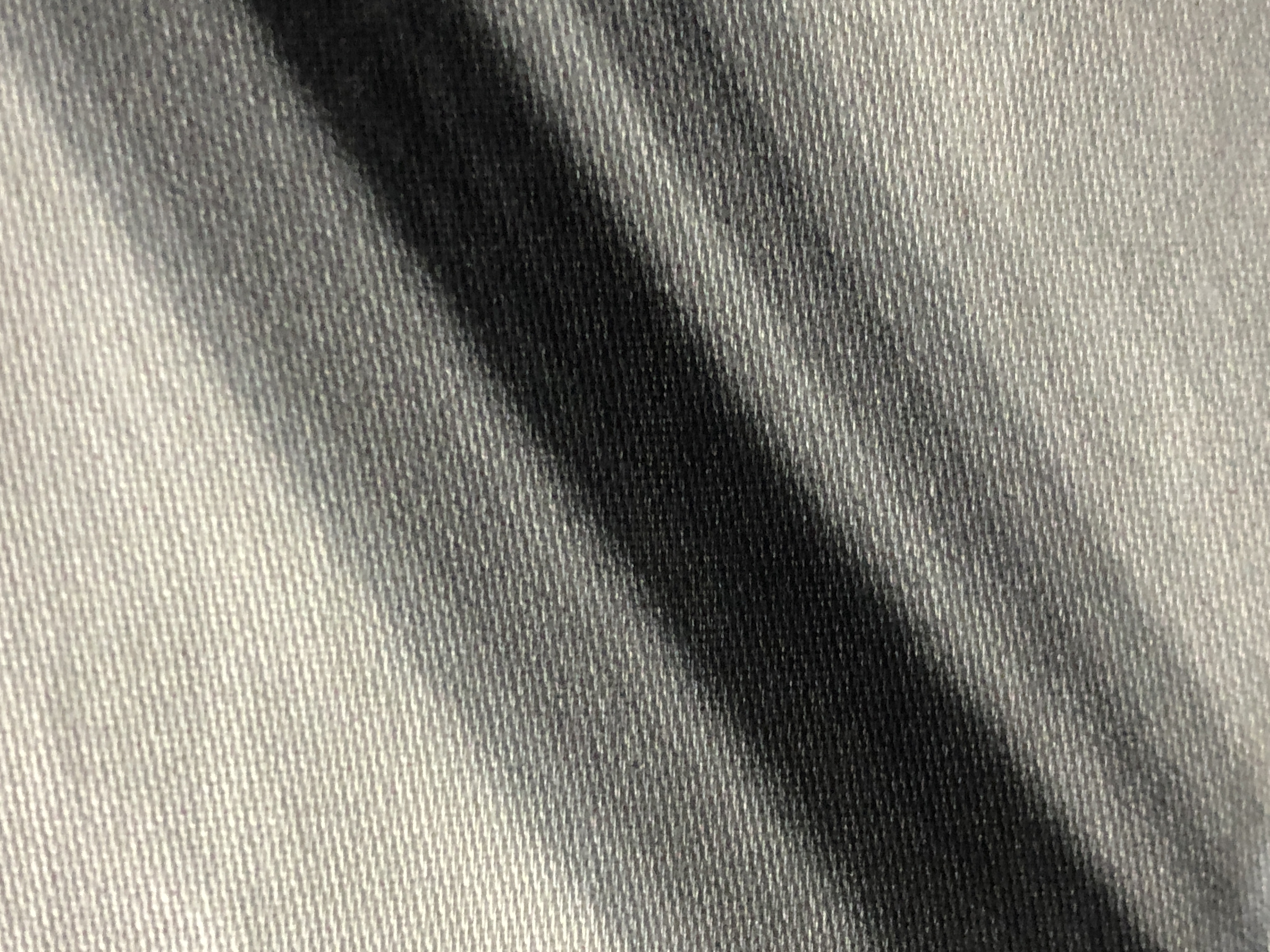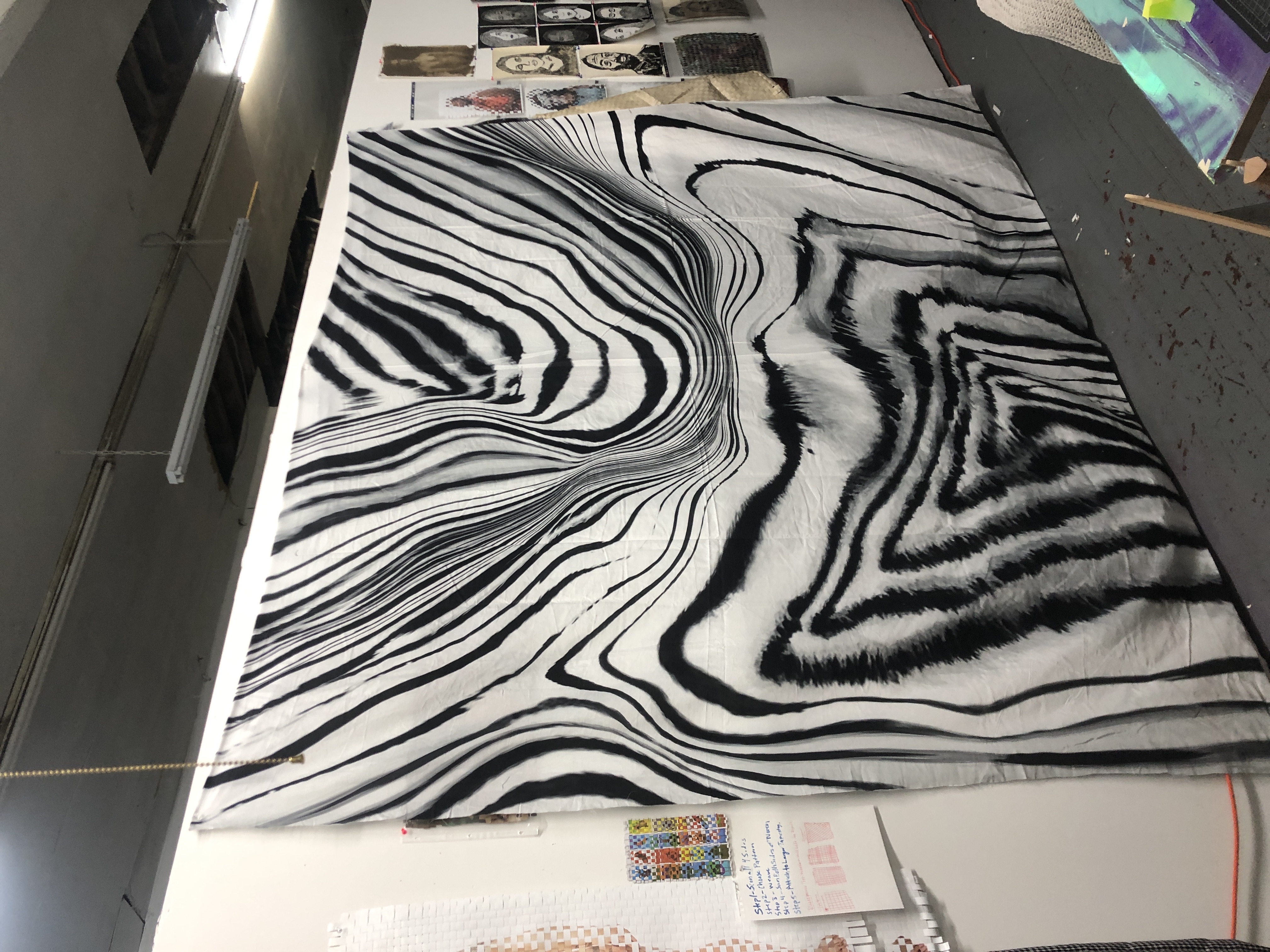 ---
THE TELETHON FUNDRAISER:
Artist Showcase & Art Auction
Hi Everyone!
Excited to share that TheSalonNYC is hosting a Telethon December 20th and will be hosting a collection of art from 50 artists and a few of my woven works will be available for purchase. The Telethon will be screening films, artist videos, comedy skits, experimental media, live performances and poetry readings.Donation based tickets for the event start at $5. I hope you all can join in and support. Click on the image below to view the event details.
CLICK HERE FOR DETAILS
THE TELETHON FUNDRAISER:
Artist Showcase & Art Auction
About the Salon.
The Salon is an artist support group that is fundraising for start up costs to become a cooperative. By attending The Telethon you will help us provide artist support that looks like:
• Material Resources
• Workshops
• The Ability to Pay Artist Facilitators
Ways you can Help:
• Bid and Buy our Auction Artwork you are directly funding the BIPOC artists who donated their work to support us (artists have agreed to provide a percentage of sales).
• Watch Our Showcase (The Telethon) and tip artists whose work you enjoy its a direct way to support performers during Covid.
• Follow & Buy Tickets From The Telethon EventBrite by following us on EventBrite you can keep up to date on future programming.
• Share this Post, Tag us & Follow. Artists need an audience, interact with us! It lets us know if we're doing a good job. We'd love some encouragement <3
Directly support The Salon. PayPal, Venmo, and Eventbrite tickets are in our linktree.
These artists believe in this project and we hope you will too
---
South Lake Tahoe
Slow traffic, slow cell service and everyone's aloof attitude towards life. I think i'm still too much of a city dweller.
I used some of the images I took straight from my iphone through a digital weaving software I came across a few weeks back(more on that later as i'm trying to rebuild the code and make it better). Take a look....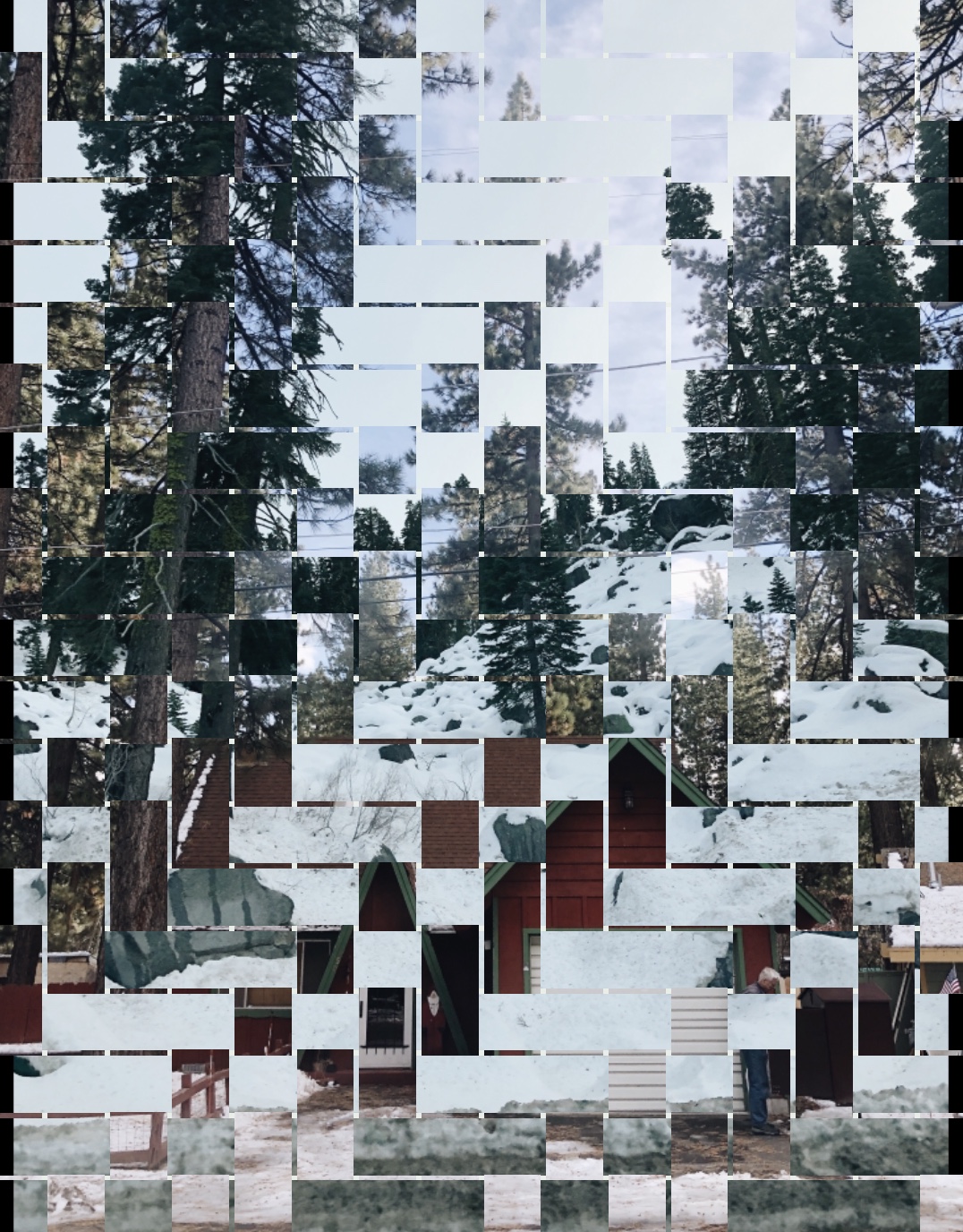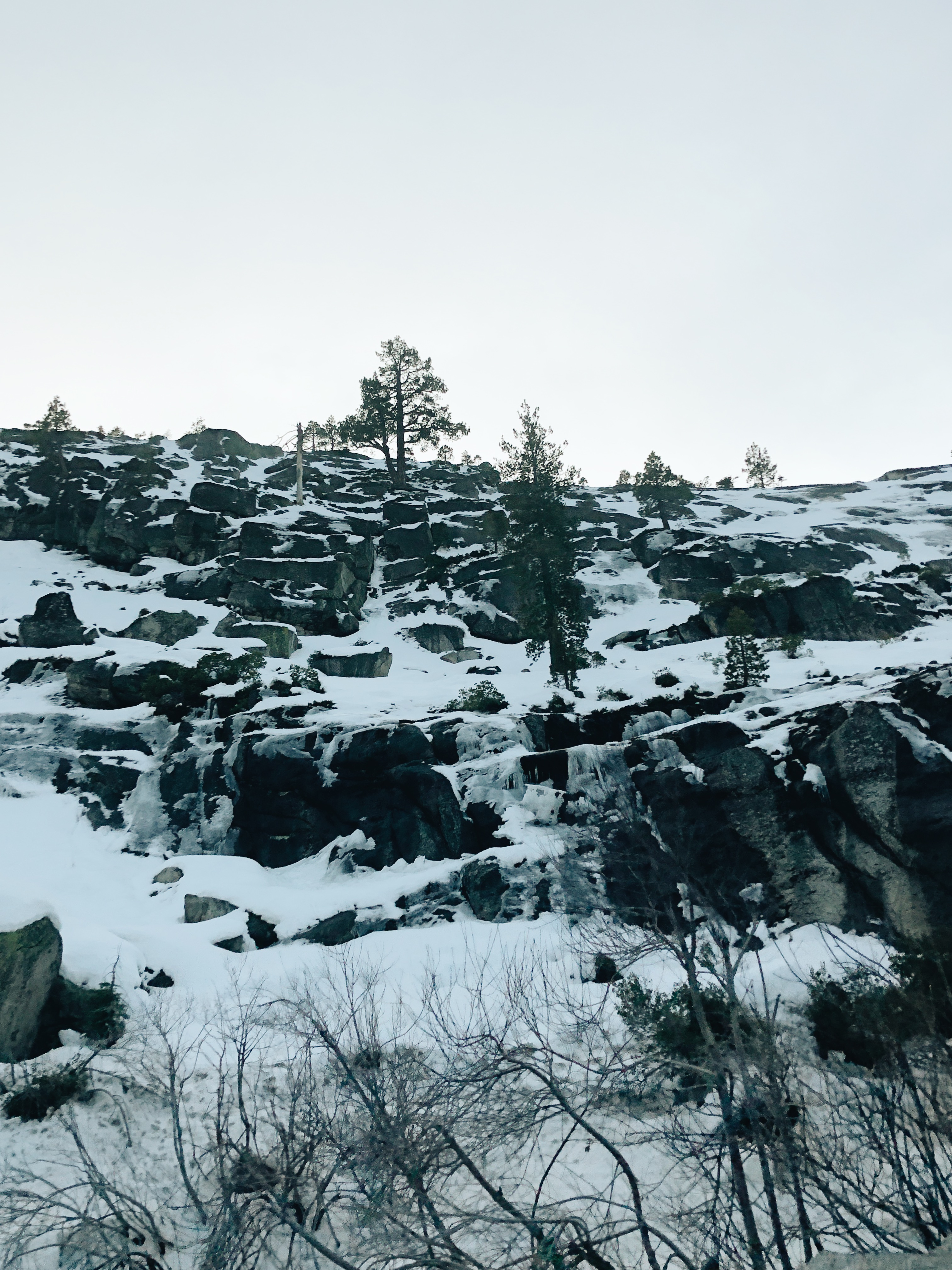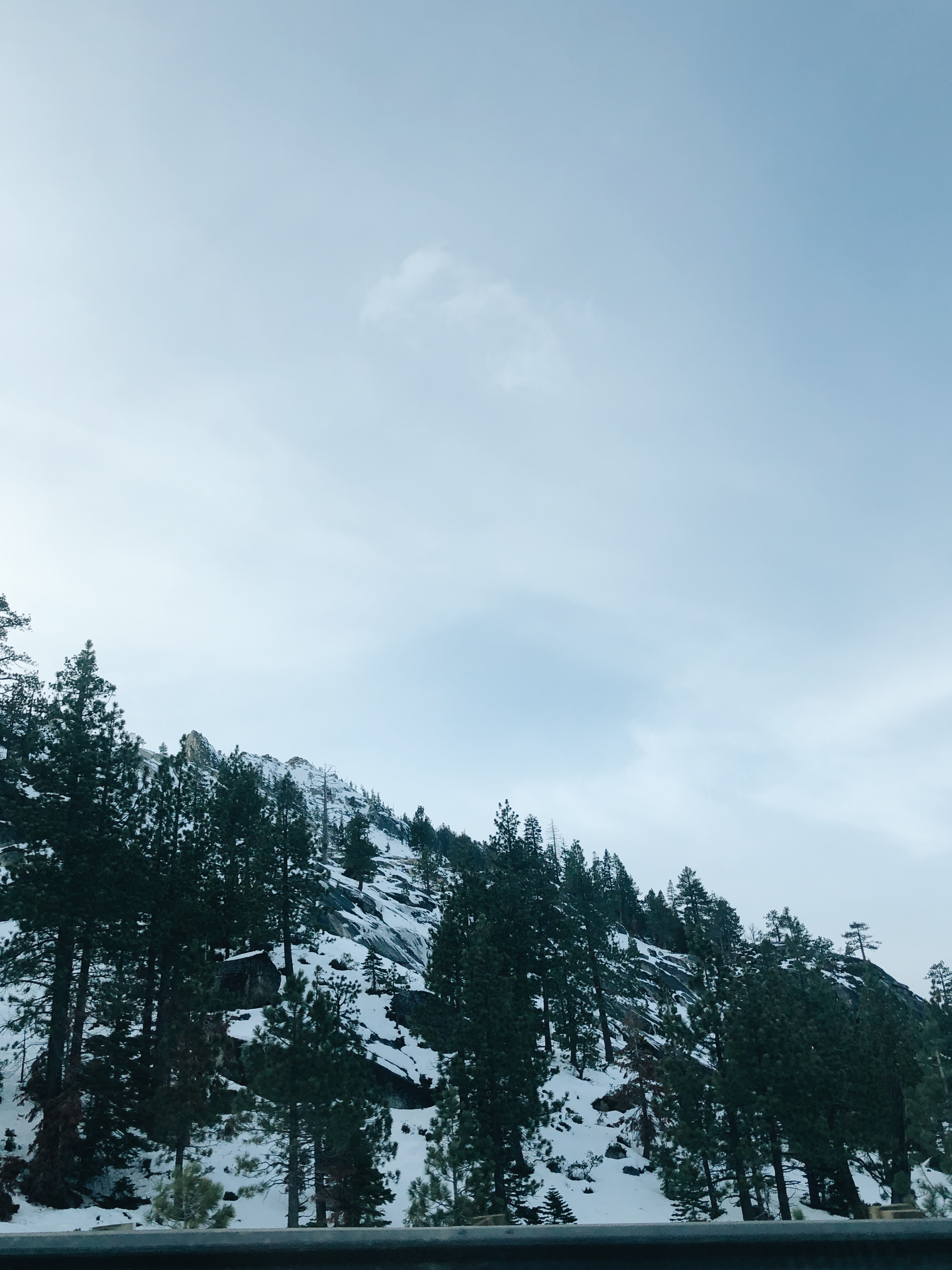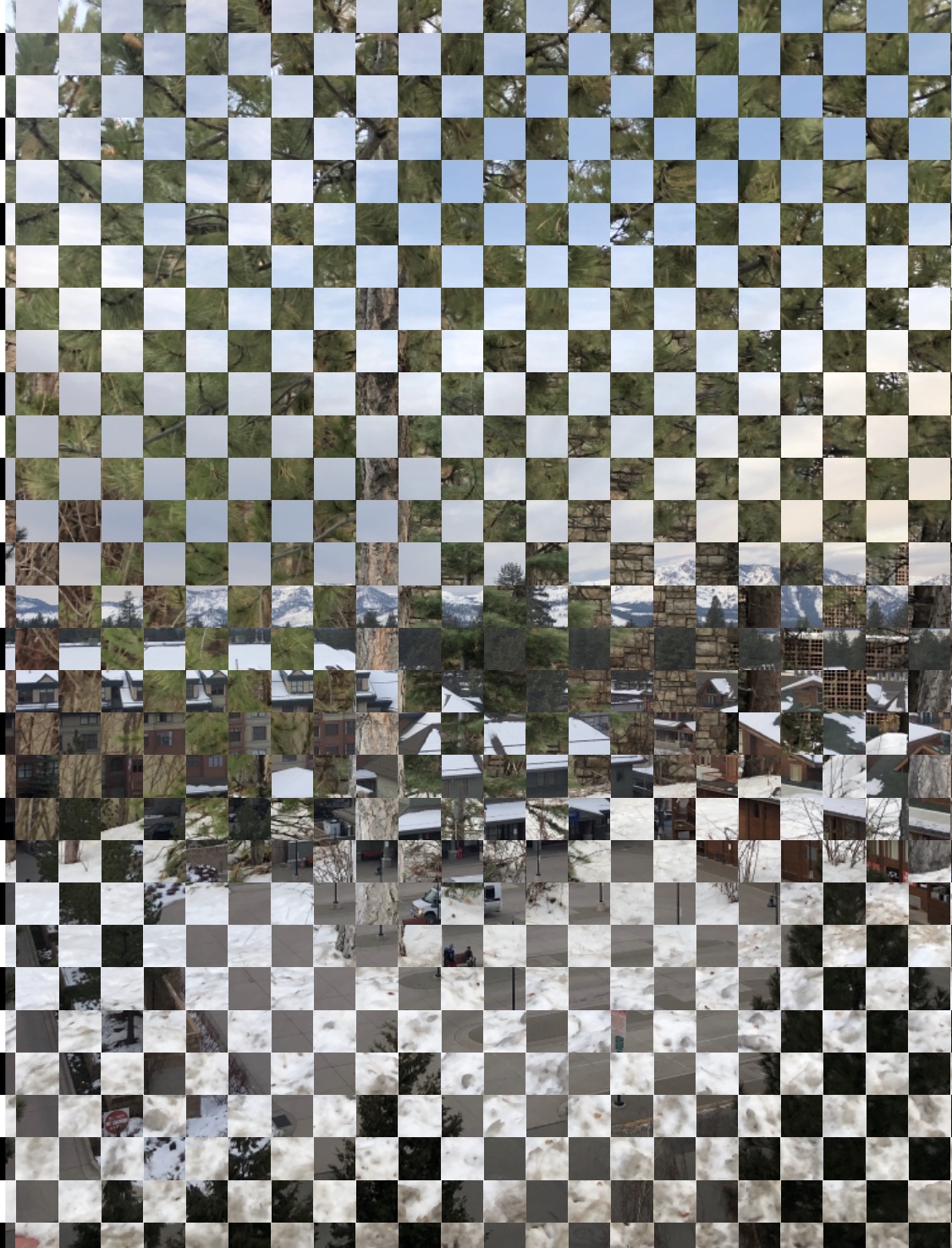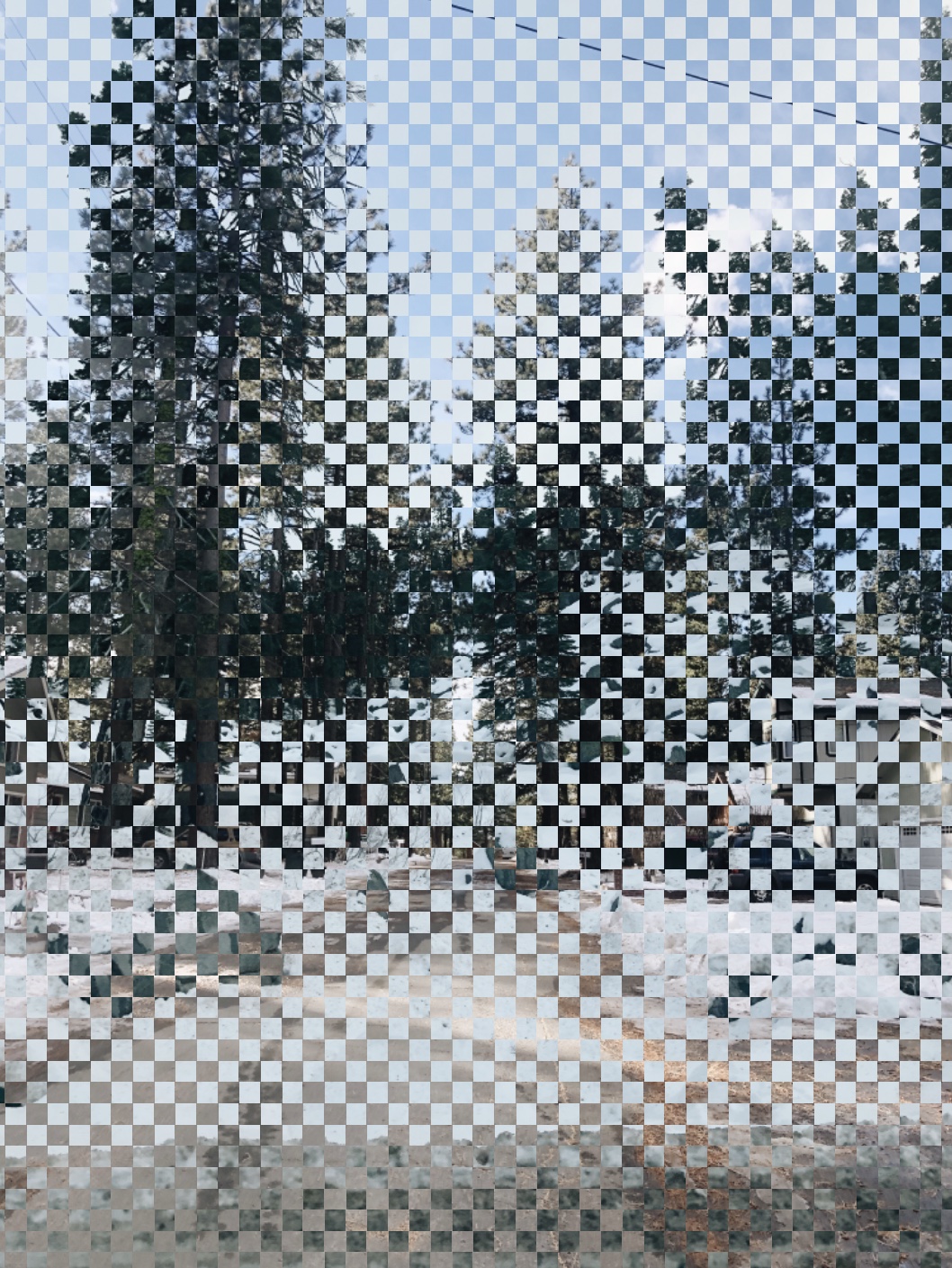 ---
Weaving


Social media platforms censorship of queer content. Unless the content is watered down and palatable for a global "straight" audience, the platform will not push your content to your network. So, these exercises are also being used to push and question the platforms censorship regulations.


---
Cappy
So have been experimenting with this app named
CappyAR
. Cappy, Allows you to create 3D models quickly with the iPhone X OR browse and view them in AR with other compatible devices.
Now my background is in traditional photography and i'm still learning all about photogrammetry and computational photography. I'm interested in the ontology of photography and where photogrammetry fits in the narrative of the photographic image. I know that a camera can capture what we perceive as realistic, which is why I really enjoy scanning objects and either striping the texture maps of the objects i'm scanning or overlaying a mesh onto it. An added bonus that Cappy has is being able to incorporate your scans into augmented reality where you can see the object floating in a real life setting via your camera's image sensor. Im hoping that I can soon build a new operating system that will let me explore photo scanning as my current OS isn't fully capable of modeling and rendering at a high volume rate.
---


Intimate Aphorisims
May 23 ,2018
Pleased to announced that two woven pieces from my
Interwoven
series will be exhibiting in an upcoming group show. Please join me June 1st for the opening reception.
INTIMATE APHORISMS: An Anthology of Queer Latinx Narratives. "Intimate Aphorisms" presents a journey into the lives of 15 artists and their uninhibited and instinctive expressions of individuality. The exhibition displays an intimate relationship between the artists and their subjects that ranges from identity, family, desire, displacement, faith, and body image. The artists execute their personal work with a distinctive and palpable approach by re-interpreting imagery and symbolisms drawn from (but not limited to) religious iconography, quilting techniques, self-portraiture, and poetry. "Personal Aphorisms" showcases artists' innate desire to reflect their own truth, on their own terms.Exhibition info: MCCLA Main Gallery second floor
Exhibit dates: June 1, 2018- June 30, 2018 Opening reception June 1, 2018. 6:30pm-9pm $5 admission fee
---
A New Moon
At 28 years old, I never really thought about the what my life would look like at this point.

---